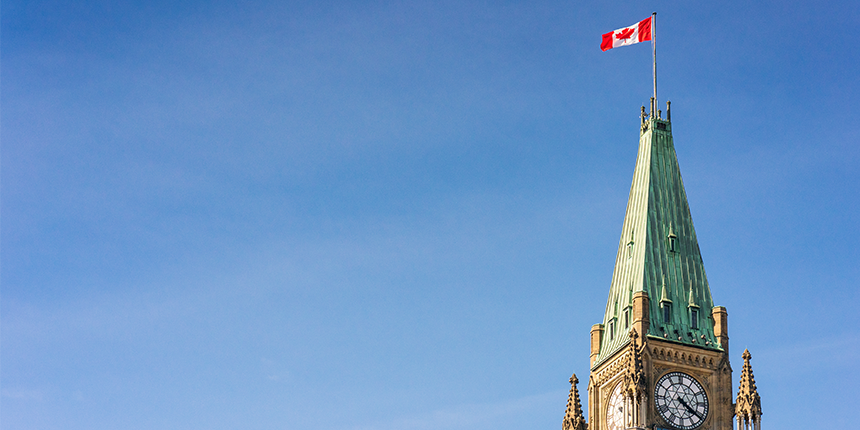 Engineers Canada has submitted its annual pre-budget recommendations to the federal government in advance of the 2024 budget. This year's submission includes four recommendations on specific topics important to the engineering profession.  
First, Engineers Canada is calling on the government to prioritize infrastructure investments toward a net-zero future. In particular, the pre-budget submission recommends that the government invest in retrofitting existing infrastructure, nature-based solutions, and upgrading the transmission grid. In so doing, the federal government can create a resilient and sustainable infrastructure network that will not only support Canada's climate commitments but also stimulate economic growth, enhance resource efficiency, and foster the well-being of all Canadians. 
Second, Engineers Canada is urging the federal government to provide ongoing support for equity, diversity, and inclusion (EDI) initiatives across Canada, including measures to address discrimination, harassment, and enhance workplace inclusivity for women, Indigenous peoples, Black and other racialized communities, 2SLGBTQI+ individuals, and persons with disabilities. In particular, the federal government should collaborate with the engineering profession to support advancements in EDI and a sense of belonging within the field. This includes funding employer training programs, workplace mentorship initiatives for women and underrepresented engineers, and work-integrated learning opportunities that foster a safe and supportive environment for women, Indigenous peoples, Black individuals, people of colour, 2SLGBTQI+ individuals, and persons with disabilities to pursue engineering education and careers. Furthermore, the federal government should allocate funding to develop EDI training and resources specifically tailored for small and medium-sized enterprises, as well as remote workplaces in sectors such as construction, mining, natural resources, and other engineering fields that lack access to EDI resources. 
Third, Engineers Canada recommends that the government allocate funding to support access programs for Indigenous peoples pursuing post-secondary engineering education across Canada. While the federal government has expressed its commitment to supporting Indigenous people in STEM fields, it is crucial that sustainable funding be provided for Indigenous learners, along with support programs that equip them with the necessary tools for success in the post-secondary environment. Such initiatives will not only bolster the economy and Canada's innovation output but also align with the Truth and Reconciliation Commission's Call to Action to eliminate educational and employment gaps between Indigenous and non-Indigenous Canadians. 
Lastly, the pre-budget submission calls on Finance Canada to collaborate with the Treasury Board of Canada Secretariat to streamline the licensing requirements for engineers within the federal public service. For many years, federal departments and agencies have filled engineering positions in the public service, particularly those categorized as EN-ENG, without requiring engineering licensure as a condition of employment. This lack of licensure requirement for performing engineering work poses potential risks to public safety. Engineers Canada is urging Finance Canada to work in collaboration with the Treasury Board of Canada Secretariat to ensure consistent standards across all federal departments and agencies. This can be achieved by making "certification as a professional engineer in Canada" a mandatory occupational certification requirement for all new positions at EN-ENG-03 level and above. 
Read the full recommendations in Engineers Canada's pre-budget submission.