The proportion of female engineering students reaches all-time high.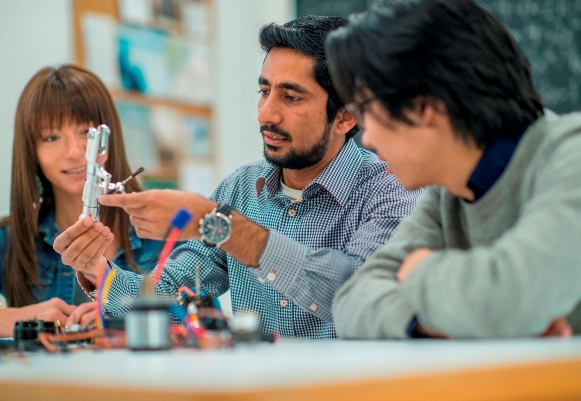 Engineers Canada released the latest enrolment and degrees awarded data from higher education institutions in Engineers for Tomorrow: Trends in Engineering Enrolment and Degrees Awarded 2015-2019. The report shows that Canadian post-secondary institutions continue to show a strong growth in undergraduate degrees awarded, presenting 24.7 per cent more engineering degrees in 2019 than in 2015.
Meanwhile the proportion of female students enrolled in undergraduate and postgraduate programs, as well as the proportion receiving undergraduate degrees, has reached an all-time high. As of 2019, females comprised 23.4 per cent of undergraduate students, 26.6 per cent of postgraduate students, and 22.1 per cent of undergraduate engineering degrees awarded. As the profession moves toward achieving Engineers Canada's 30 by 30 goal – where 30 per cent of newly licensed engineers are women by 2030 – this increasing representation at the undergraduate level is an important indicator of progress.
For the fifth consecutive year, Engineers Canada collected data regarding Indigenous students' enrolment and degrees awarded. Indigenous people are still greatly underrepresented in engineering education, accounting for only 0.6 per cent of reported undergraduate students. This is around ten times lower than the 4.9 per cent of people in Canada who identify as Indigenous.
Canadian engineering programs remain a popular choice for international students. In 2019, the number of international undergraduate students reached 15,278, or 17.3 per cent of total undergraduate engineering enrolment.
The data for this report was provided by Canada's higher education institutions. Engineers Canada thanks all those who submitted, reviewed, and verified the data.