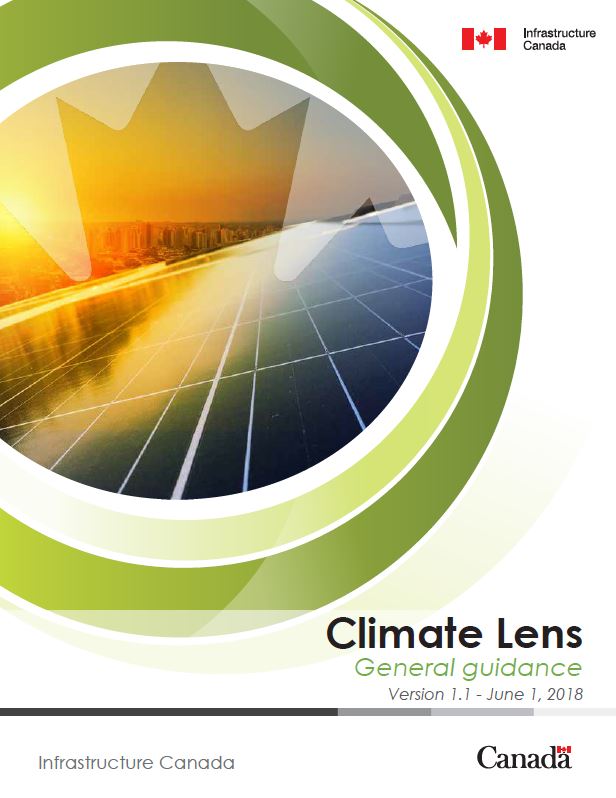 The Government of Canada has announced that as part of the Investing in Canada plan, new major infrastructure projects seeking federal funding will be required to undertake an assessment of how their projects will contribute to or reduce carbon pollution, and to consider climate change risks in the location, design, and planned operation of a project.
This Climate Lens announcement puts Canada on track to have climate change considered as a core part of the country's infrastructure planning—something that Engineers Canada has been advocating for the past several years.
The Honourable Amarjeet Sohi, Minister of Infrastructure and Communities, made the announcement at an event in Halifax, NS, on June 1, 2018.
"Our investments in infrastructure are making a difference in the lives of Canadians by addressing natural disasters and severe weather events," said Sohi. "Addressing climate change goes hand in hand with growing a low-carbon, clean economy. That is why I am pleased to announce that going forward, the environmental and climate change impacts of a project will be assessed when making new public infrastructure investments."
The Climate Lens seeks to integrate climate change considerations into the planning and development of infrastructure projects by requiring that certain federally funded projects assess their expected greenhouse gas (GHG) emissions and/or resilience to the impacts of climate change. The Climate Lens applies to projects under the Investing in Canada Infrastructure Program, the Disaster Mitigation and Adaptation Fund, and select finalists under the Smart Cities Challenge.
The GHG mitigation assessment will measure an infrastructure projects' anticipated GHG emissions impact during the construction, operation, and maintenance of the asset's expected useful life. The assessment must be completed or, at a minimum, validated by a qualified assessor, which the Climate Lens explains must be a professional engineer or a GHG accountant.
"The measurement and calculation of GHG emissions and reductions is highly complex and technically demanding to ensure confidence in the results," said Annette Bergeron, MBA, FEC, P.Eng., Engineers Canada President. "Engineers Canada is pleased to see the federal government recognize that professional engineers have these skills, coupled with the professional responsibility, to ensure the quality and integrity of such calculations."
Infrastructure Canada will also require that a professional engineer, registered professional planner, or appropriately specialized biologist or hydrologist provide an attestation that the climate change resilience assessment was carried out using a methodology that is in accordance with ISO 31000 Risk Management standard. The Climate Lens lists Engineers Canada's Public Infrastructure Engineering Vulnerability Committee (PIEVC) Protocol as one of these methodologies for climate change resilience that is consistent with ISO 31000.
"Engineers Canada has been encouraging the federal government to require climate vulnerability assessments for new infrastructure projects in our testimony, submissions, and recommendations to government over the past many years," added Bergeron. "We're pleased that the government has taken our recommendations and that it sees the value in the comprehensiveness and rigour that our PIEVC Protocol brings to climate change resilience assessments."
The PIEVC Protocol is one of three methodologies that the Climate Lens lists as compliant with ISO 31000, and is the only one of these three developed in Canada. Developed by Natural Resources Canada and Engineers Canada, the PIEVC Protocol is a robust, structured and documented process for engineers, planners and decision-makers to identify and recommend measures to address the vulnerabilities and risks from climate change on infrastructure. The Protocol assessment helps infrastructure owners and managers justify design, operations and maintenance recommendations to assure their project's life cycle through improved resilience to extreme weather events and our changing climate.