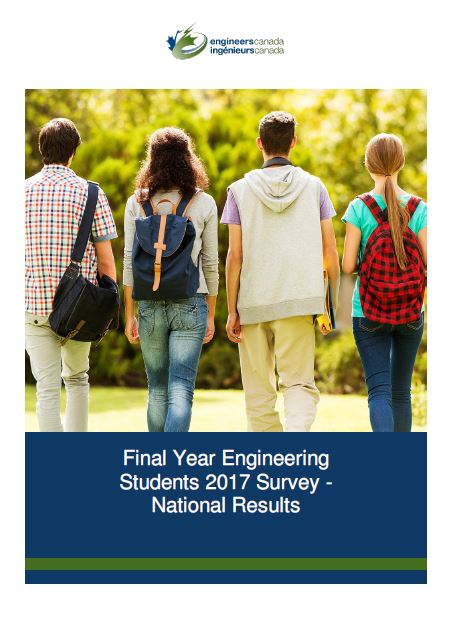 Engineers Canada and PRA surveyed members of the engineering class of 2017 earlier this year to understand their motivation to study engineering, their future plans, and their knowledge of the regulators and Engineers Canada. This year, Engineers Canada partnered with researchers ILead at the University of Toronto to understand more about the leadership attributes of these graduates.
The results of the survey show that nearly nine out of 10 graduates said they plan to pursue a career in engineering. Those who did not plan to pursue an engineering career most commonly reported that they are simply interested in other areas of work (31 per cent), engineering is not what they thought it would be (12 per cent), or that they are having trouble finding engineering-related work (10 per cent).
About eight in 10 graduates feel prepared to enter the engineering workforce, with 30 per cent saying they feel very prepared. Slightly fewer than eight in 10 indicated that they definitely (44 per cent) or probably (32 per cent) will apply to their provincial or territorial association for licensure as a professional engineer (P.Eng.).