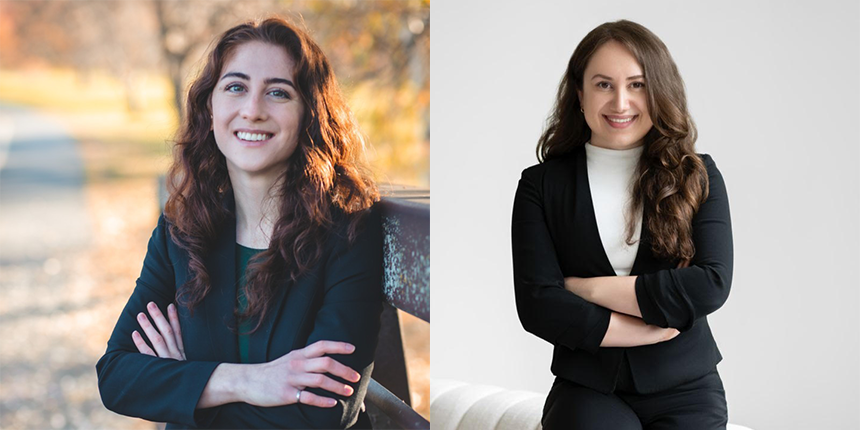 Social media is utilized by many, including engineers, to start, progress and navigate their academics, passions and careers. With numerous options available, deciding which platforms to use and for what purpose is often the next step.
Networking
Jasmine Shaw, P.Eng., describes herself as an entrepreneur and content creator who uses Instagram to reach and connect with women in STEM, mostly engineers. She interviews women in STEM on Thursdays through her program #TechTalks creating, a strong networking group that and reachesing people looking for career development and advice from different paths of about engineering as well as other disciplines. Since May 2021, she has conducted 50 interviews with women on topics such as International Women in Engineering Day, Indigenous Leadership in Engineering, and Engineering Diversity & Inclusion.
In addition to #TechTalks (which took a break for the summer and will restart in September), Shaw said followers benefit from posts, reels and stories, as well myth busting for women working in the STEM field and those looking to enter it. She also uses her own experiences to create posts and encourages people to connect with her @jasmineashaw.
"Instagram is really well designed for creators in terms of structure. A lot is built in for brands, and even joint posts, and you can do Instagram live and you can run ads. It's naturally a good fit for a lot of people," Shaw said.
Mina Dezyanian, P.Eng., who created @IronRingGirls in 2015, has also used Instagram to help women  grow their engineering careers in Canada. Her Instagram site now has 24.8 million followers, with 10 volunteers behind the scenes.
"Since I started, it's evolved to so much more. People are engaging and are asking a lot of questions. It fills a void not met in my academia, a void around soft skills," Dezyanian noted. "We want something to always be there, whenever you need it, to help when you come across a struggle, when you graduate, or when you have a career change for example. Everyday we're in front of your eyes and Instagram speaks our language a bit more, than say TikTok or LinkedIn. It's very visible."
Career development
"For young girls and women, social media is the way to reach them, and for them to see positive messages," Shaw said. "You really have an opportunity to have an impact on them and the industry including meeting the Engineers Canada goal of 30 by 30. To do that you need a big pipeline of girls coming into the profession."
Engineers Canada is working to increase the representation of women within engineering through its 30 by 30 initiative. This initiative, first conceived by the Association of Professional Engineers and Geoscientists of Alberta in 2010, was adopted by Engineers Canada as the national goal of raising the percentage of newly licensed engineers who are women to 30 per cent by the year 2030. Thirty per cent is universally held as the tipping point for sustainable change—reaching 30 by 30 will help drive the shift in the overall membership of the engineering profession as more and more women continue to enter the profession.
"There have been dynamics and power struggles cutting out their (women's') voices in the past, and social media helps level that out," " Shaw added.
Constant for change
"The impact that social media has is much greater than any other kind of media. And it's always there," Dezyanian said.
Shaw agreed that a constant through social media in a multi-faceted and evolving industry such as engineering, is grounding for her and her followers.
"One of the things that I've really enjoyed about becoming a content creator is finding other women engineers, scientists, and those in STEM who are advocating for women and those of different backgrounds. Collectively we're having a massive impact," Shaw said. "It's great to have this kind of community. I want to help change the face and brand of engineering to have it be a profession that is accessible and open to new perspectives. This is the end of the pathway that I'm walking toward."
Other social media platforms
Shaw and Dezyanian agree that other social media platforms are also useful for Engineering and STEM, such as connections on LinkedIn and access to different demographics through TikTok.
Well-known YouTubers Mark Rober and James Dobson (aka The Hacksmith) have definitely amassed quite the followings, respectively, as well.
Mark Rober, an American YouTuber, engineer and inventor, is known for his YouTube videos on popular science and do-it-yourself gadgets. Before YouTube, Rober was an engineer with NASA for nine years where he spent seven years working on the Curiosity rover at NASA's Jet Propulsion Laboratory. Rober has 22.3 million subscribers with his channel that he started in 2011, which catches the attention of many engineers, scientists, and young people with topics such as: How to Survive a 5 Mile Fall Without a Parachute, What If All Toilets Flushed at Once, and How Do Astronauts Weigh Themselves? Rober's team replied by email to indicate that he and the team were unfortunately very busy and unable to support this (interview) opportunity.
James Hobson is also known for his YouTube channel Hacksmith Industries and has been a presenter and prominent figure on the channel as well as TEDx Talks on his aspirations as an engineer. He has covered topics to engage young engineers and the young at heart including the Bionic Arm, the Plasma Proto-Lightsaber (with retractable blade) and the Real Iron Man Repulsor. Hobson could not be reached for this article.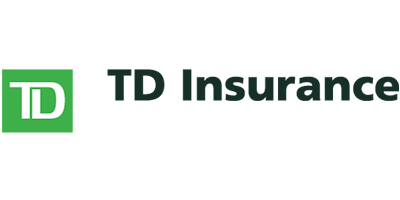 Engineering Life is an occasional series that explores the human side of engineering through stories and insights in the lives of engineers. This series is supported by affinity program partner TD Insurance, a trusted partner dedicated to helping engineers and geoscientists get access to preferred insurance rates on car, home, condo and tenant coverage.
For more information or to get a quote visit www.tdinsurance.com/engineerscanada or call 1-866-293-9730.