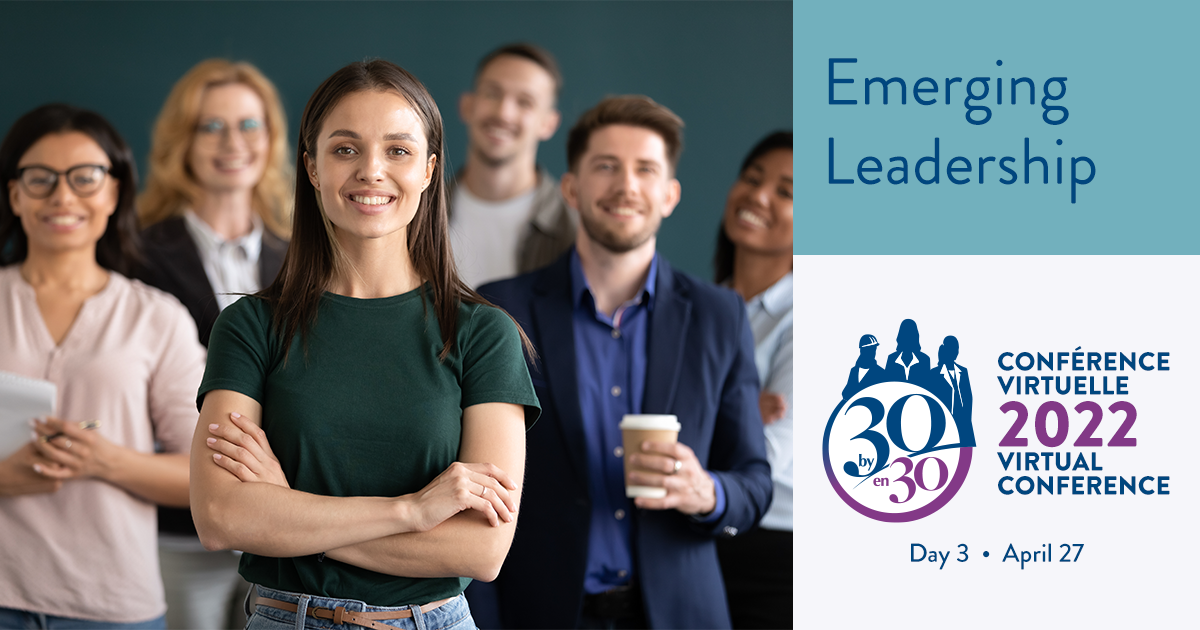 12:00-2:00 p.m ET 
Equity, Diversity, and Inclusion (EDI) Leaders panel discussion and Campfire Kinship workshop 
In 2021, we asked our 30 by 30 Champions' network to nominate EDI Champions in engineering workplaces. Four of these nominees will join us for a panel discussion on the challenges, triumphs, and best practices of EDI champions who are changing the culture of their workplaces.   
You can also check out this page for the biographies of all our incredible EDI Leader Nominees! 
We will also be joined by Gayathri Shukla of Campfire Kinship for a session on self-care for champions. This interactive session is an opportunity for self-reflection, learning about managing burnout, and self-care when your work is in the service of others. 
Recording
EDI Leaders panel discussion
Moderator: Claudia Gomez-Villeneuve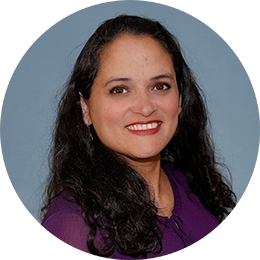 Claudia Gomez-Villeneuve is a professional engineer, university professor, EDI champion, and brand-new Fellow of Engineers Canada. Before switching to academia, she worked at Enbridge managing petroleum pipeline projects for over 15 years. The largest pipeline project she ever led was a $120M petroleum tank farm complete with steel tanks, pumps, valves, meters, electrical infrastructure, and associated facilities. Today, Claudia works in five different universities teaching engineering and project management in both English and Spanish. In April 2019 she shared the Association of Professional Engineers and Geoscientists of Alberta (APEGA) Summit Award, as a Champion for Women in Engineering and Geoscience, with the CCWESTT (Canadian Coalition of Women in Engineering, Science, Trades and Technology) 2018 Steering Committee. Since 2017 she has been an elected member of the APEGA Council, being re-elected by the membership twice. She is also the Founder and two-time Chair of  Women in Engineering Summit Ltd. (WES), a non-profit organization whose mission is to support the 30 by 30 Initiative by Engineers Canada by sharing practical solutions to keeping women happy in engineering and geoscience jobs for life. Claudia was born in Barranquilla, Colombia, and currently lives in Edmonton, Alberta, with her husband and their three children. 
Josh Workman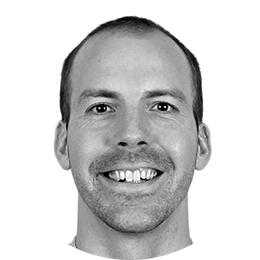 Josh Workman (he/him/his) is a Principal Transportation Engineer and the Calgary Office Leader with Stantec based on the traditional territory of the Treaty 7 Nations. His professional practice focuses on retrofitting urban transportation systems to better accommodate people who walk, wheel, and take public transit. He has worked with communities across Canada to plan and implement bicycling, walking, and transit infrastructure in support of equitable mobility.  
As a self-identified queer person, Josh takes pride in having co-founded one of Stantec's first LGBTIQ2+ Employee Resource Groups (ERGs) in 2018. Since then, Pride@Stantec Calgary has stewarded dozens of learning opportunities to strengthen inclusion for LGBTIQ2+ colleagues, partnered with Skipping Stone Foundation through Stantec's community engagement initiatives, and hosted clients to learn and share LGBTIQ2+ inclusion best practice through an annual Pride Mixer. Josh now supports the activities of six different ERGs based in Stantec's Calgary Office, and represents Stantec's Canadian operations for their Global Pride Committee working to further advance LGBTIQ2+ inclusion across the company.  
Josh holds a deep commitment to listening, learning, acting, and leading in pursuit of feminism, anti-racism, disability justice, and indigenous reconciliation while engaging with his own privilege as a cis-gender able-bodied white man in the engineering community.  
Mairim Neves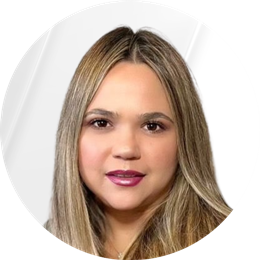 Mairim has a Bachelor's degree in mechanical engineering obtained in Venezuela, her country of origin. She has more than 20 years of engineering experience in the design and execution of complex projects in both Venezuela and Canada, covering oil and gas, pipeline distribution, manufacturing, and most recently in the field of hydrometallurgy in her current role at Sherritt International. Not only has Mairim shared her passion for engineering through active participation in APEGA's Mentoring Program since 2015, but she has also volunteered for organizations like United Way. Her pragmatism makes her an especially effective mentor as she guides engineers in balancing the practical aspects of career moves or navigating a language barrier, as she once had to do. Last year, Mairim launched a not-for-profit organization, Mujeres Omega Inc. (IG: @mujeresomega), which profiles a role model for Latina women and focuses on providing opportunities for women to experience personal growth, networking, and thoughtful conversations. In addition to the above, Mairim gives to the community in multiple ways, including chairing the 2021 United Way Campaign at Sherritt International, continuous participation in APEGA's Mentorship program, as well as participation in a work lead Employee Resource Group (LeadHERS) focused on diversity and inclusion aspects.  
Nicole Wilson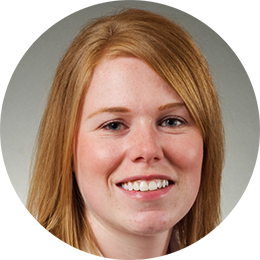 Nicole (she/her) is a postdoctoral fellow with the Faculty of Engineering at the University of Alberta applying human behaviour research to enhancing the effectiveness of equity, diversity, and inclusivity practices and initiatives. She has supported the development of a gender equity allyship group, faculty hiring equity practices and outcomes tracking, and climate surveys for students as well as studying outcomes of K-12 outreach programs and equity practices. Working with awesome, passionate students, professors, and staff to create change is the best part of her job. Previously, Nicole worked in corporate training and development and change management as well as instructing business, psychology, and leadership university courses. Early in her career, Nicole worked in oilfield manufacturing and customer service roles, inspiring her passion for change. During her doctoral studies in human resources and organizational behaviour, Nicole studied the role of workplace climate in incivility, harassment, and violence and the effects of rude customers within companies.  
Shohreh Roshani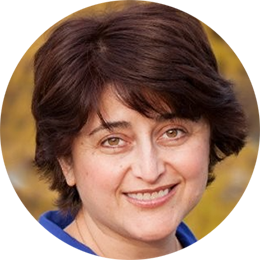 Growing up as a Baha'i (a minority religion in Iran) Shohreh lost her father, uncle and cousin to religious persecution (1979-1981) at young age and years later was denied access to university education. In 1994 she migrated to Canada as a Bone-Marrow-Donor to her sister with leukemia. She studied Civil Engineering (Environmental Option) at the University of Alberta. Shohreh is now a professional engineer and proud owner of Ursa Environment Inc. Her clients come from varied socio-economic, cultural and linguistic backgrounds. She is dedicated to helping other women, especially those who face additional obstacles, find success. One way she is doing this is through her work with WESTEM program. She developed a 6-week program for WESTEM, designed to support women entrepreneurs, with immigrant and Indigenous women in mind, and titled it Breaking Down Barriers. This program had 111 registrants from across rural southern Alberta over the 12 workshop series. Of great significance is Shohreh's willingness to act as a mentor to other women in engineering, other STEM fields and in entrepreneurship. She has done this by sharing her history and experiences by participating in podcasts, documentaries, conference discussion panels and acting as business advisor to WESTEM clients.  
Campfire Kinship Workshop
Information and requests
Be in a quiet, private space. Use headphones or Bluetooth in possible.
The session is highly interactive and will include breakout rooms.
If possible, please plan to stay for the entire duration of the workshop.
As we will adhere to confidentiality, no attendee participation in the workshop will be made publicly available.
Gayathri Shukla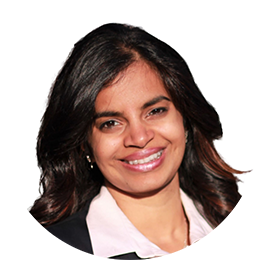 Gayathri Shukla is the Founder of Campfire Kinship, a social enterprise on a mission to build inclusive cultures through story-based solutions. Gayathri holds an electrical engineering degree from the University of Calgary, and an Executive MBA from Queen's University. She is certified in an innovative method of storytelling called guided autobiography. As a coach and facilitator of this method, she empowers individuals to discover their authentic strengths while building empathy with others. Gayathri has over 17 years of engineering and leadership experience in the energy sector. She started her career working in technical, field-based roles. From there, she progressively moved into leadership roles, first as an engineering manager, accountable for global teams designing the automation scope for a $17 billion greenfield facility. She then pivoted into project management and spearheaded schedule integration programs for the safe start-up of this facility. She was also the Chair for her department's Women's Inclusion and Diversity Employee Resource Group, and led a team in charge of delivering programming for over 150 members. Prior to starting her own company, Gayathri led digital transformation programs for Suncor's mining, and leveraged human-centered design to bring in new innovation – a topic she studied extensively in her MBA thesis. Gayathri is a mom of two kids, and also a Board Director at Calgary Immigrant Women's Association.  
Speakers
Kelly Reid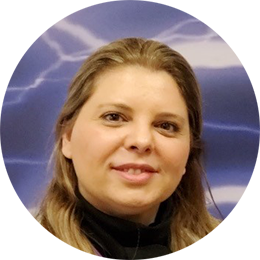 Kelly Reid is currently serving on Engineers Canada's Board of Directors and is the Board "30 by 30 Champion" for 2022. She also served on Professional Engineers Ontario (PEO) Council as both a Vice President and Councillor-at-Large.  She is a professional engineer and has a Contract & Commercial Management Advanced Practitioner (CCMAP) Certification from World Commerce & Contracting.  With over 25 years of nuclear engineering experience, she has worked at Atomic Energy of Canada Limited (AECL), Nuclear Safety Solutions (NSS), and Ontario Power Generation (OPG). She currently works at OPG in quality engineering and strategy with her primary roles being research and development, nuclear engineering risks, and continuous performance improvement across engineering (~1200 employees). Prior to that, she supported Intermediate & Low Level Waste Deep Geological Repository, Contract Management, Darlington Nuclear Generating Station Refurbishment, and Nuclear Safety. In 2018, she presented her abstract on engineering proficiency at the International Conference on Quality, Leadership, and Management in the Nuclear Industry. She completed the World Nuclear University at Oxford University in 2009.  She graduated first division from University of New Brunswick, Fredericton with a Bachelor of Applied Science in Chemical Engineering, Nuclear and Power Plant Option. 
Gerard McDonald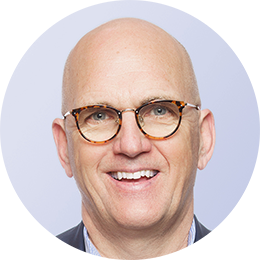 Gerard McDonald is Chief Executive Office of Engineers Canada. He obtained his undergraduate degree in civil engineering at the University of Waterloo and complimented this with a master's degree in business administration from the University of Ottawa.
Prior to joining Engineers Canada, Gerard was Registrar of Professional Engineers Ontario (PEO), after spending over 31 years in the public service of Canada. While with the public service, he worked primarily in the transportation sector, where he held various positions including Assistant Deputy Minister of Safety and Security at Transport Canada; Executive Director of the Transportation Safety Board; Director General of Marine Safety at Transport Canada; and Director of Regulatory Affairs at the Privy Council Office.
Jeanette Southwood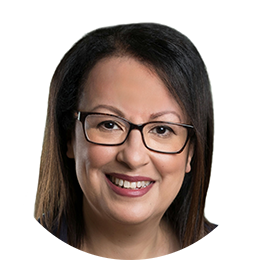 Award-winning engineer and leader, Jeanette Southwood is Vice President, Corporate Affairs and Strategic Partnerships at Engineers Canada. Before joining Engineers Canada, she led the Canadian Urban Development & Infrastructure Sector and the Global Sustainable Cities teams at an international consulting firm where she was the first Black woman to be appointed to the senior leadership position of Principal globally. At Engineers Canada, Jeanette's team's portfolios include: Equity, Diversity, and Inclusion; Outreach; Communications; and Public Affairs, Government Relations and Public Policy. Also a longtime and dedicated volunteer with a number of organizations and on several boards over the years, Jeanette is a Fellow of Engineers Canada, a recipient of the Province of Ontario's "Leading Women Building Communities Award," an inductee into Professional Engineers Ontario's Order of Honour, and a recipient of the Governor General's Sovereign's Medal. Jeanette is a Fellow of the Canadian Academy of Engineering, which recognizes engineers contributing in exemplary ways towards their disciplinary fields and the wider community. She has received an Honorary Doctorate as well as the Ontario Professional Engineers Awards' Engineering Excellence Medal. She was also honoured as one of Canada's Clean50 for her work and dedication to sustainable development, leading change, championing innovation, and changing our world for the better. Jeanette has been inducted into the University of Toronto's Engineering Hall of Distinction and was twice named one of WXN Canada's Top 100 Most Powerful Women, as well as being recognized as one of the Women of Innovation. 
Cassandra Polyzou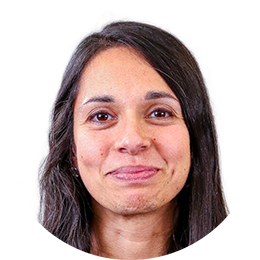 Cassandra has been working on social justice and public engagement for over 20 years on a diversity of campaigns and issues. Cassandra is the Manager of Diversity, Equity, and Inclusion at Engineers Canada where she leads work on increasing the number of women in engineering, improving Indigenous People's access to engineering, as well as a wider range of diversity and inclusion issues related to the profession. Before Engineers Canada, Cassandra worked for Environmental Defence on their Toxic Nation campaign, where she helped successfully ban Bisphenol A from consumer products in Canada. Her focus has been creating spaces for multi-stakeholder dialogue and creative collaboration to support community-based solutions to complex problems. Cassandra completed a Master of Arts in Cultural Analysis and Social Theory from Wilfrid Laurier University on transnational Muslim feminist mobilizations, and a Bachelor of Environment and Resource Studies from the University of Waterloo. Her training and volunteer work in LGBTQ2+ advocacy, environmental campaigns, and anti-oppression have continued to motivate and educate her ongoing work in diversity and inclusion.
Kim Bouffard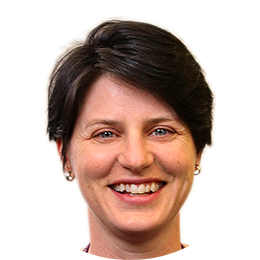 Kim Bouffard is the Manager of Outreach and Engagement at Engineers Canada. She works on strategies and supports key programs that promote equity, diversity, and inclusion and engineering career awareness amongst youth and adolescents. She is responsible for building and maintaining strategic relationships and supporting initiatives that foster public trust and reinforce the value of the profession to society. Kim completed a double major in psychology and history and has a Bachelor of Education from Nipissing University. Previous to Engineers Canada, Kim worked for the Canadian Green Building Council (CaGBC) where she served as CaGBC's regional ambassador carrying out the regional execution of national member and stakeholder engagement initiatives, facilitating and administering advisory groups and other stakeholder forums, as well as leading business development initiatives, including the development of education products, market and business intelligence research, and events. Kim has over fifteen years of experience leading national education and community engagement program in the non-profit and public sector.