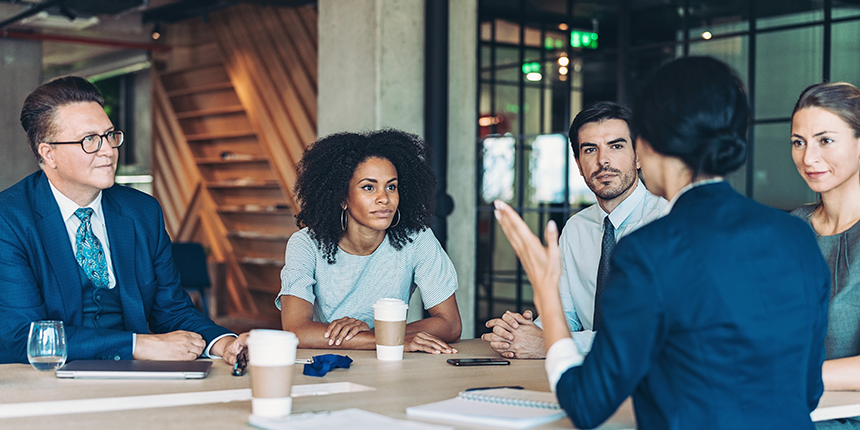 Engineers are often known for excelling at math, science, reasons of deduction, and iterative critical thinking skills. But for Jesse Unke, P.Eng., Vice-President – Canada at COWI, good listening, the ability to effectively interact with different kinds of people, and even strong writing skills are among those qualities that can make for great engineering leaders.  
Likewise, Erica Lee Garcia, P.Eng., Lean Six Sigma Black Belt, said that as she's embarked on running her own consulting business over the past year, she's been learning to look beyond her engineering knowledge and capitalize on her innate skills to excel. 
"I realize my enthusiasm is my superpower; people need that for support and encouragement," Garcia said, adding that understanding people is key to an engineer's work. "It's a mindset and more than math, you need to think and act outside the box. Engineers are human beings who need to understand other human beings to then comprehend and conduct improvements." 
Unke agrees, adding that "At COWI, we're not really in the business of engineering or even construction, but we're in the business of people." 
While this focus on people is important in engineering work, it can also help engineering leaders get the best out of their teams and their employees. 
"When you ask me what excites me in my work, it's the people," said Denise Pothier, P.Eng., Vice-President at Stantec, where she leads an international team of 20 employees working in ISO quality, safety, and environmental management. "It wasn't my plan to get to management, but it happened, which is wonderful. I have an amazing team who would essentially walk over hot coals for me as they know I'd do that for them. When we really position people for success, play to their skills and passions, that's where the magic happens." 
The importance of equity, diversity, inclusion in engineering leadership 
Unke echoes this emphasis on soft skills: "Wholeheartedly, the problem solving and critical thinking that we're taught in university; those are transferable skills. We can apply those to management, to building relationships with clients. But you need to also carry your emotional intelligence and non-technical skills (soft skills) with you as well. We carry both within us and we need to leverage both together, and that's where magic happens in engineering leadership." 
He also pointed to recognize the need for engineering leaders to foster inclusive spaces, and said he's thrilled that equity, diversity, and inclusion as well as Indigenous engagement is being thought of much more and that meaningful conversations are happening at all work levels, including leadership and management. 
"It's emotional intelligence for leaders, but inclusion too or a safe and respectful environment so that leaders can emerge. And when people feel safe in a work environment you make more money. When people feel like they can speak up or challenge, it brings so much to the table, which in turn brings benefits to the company," Unke said. 
Building engineering leaders 
There's a range of ways in which people can develop leadership skills, and honing those skills can start at a young age. 
Running Erica Lee Consulting, Garcia noted that she really enjoys listening to her own intuition. "It's nice to work with your own rhythms and ideas." 
Garcia loves to impart this idea to kids who she is thrilled are learning about engineering processes. When kids are in Grade 1 or Grade 2 that is really the heart of engineering, she said. 
"We are always looking for ways to improve society and how we do things, and starting young is amazing! Talking about the process, even to other engineers, we need to talk about how our success can be seen in a combination of skill sets, and it's not just about being good at your job, but it's about being the type of person who people want to follow." 
Pothier adds that the journey to becoming a successful engineering leader can be full of ups and downs, and that's OK and to be expected and can be a source of motivation. "Young people can think it's linear. But like most engineers I've talked with, their journey has been really interesting and took a twisty path. One of my proudest marks was when I barely passed physics, I learned you need to be proud of what you achieved for what it is, and where you wanted more, let it push you."  
Unke said he loves working in consulting and that finds it a great sector of engineering to hone non-technical yet highly valuable engineering skills, like putting yourself in uncomfortable situations to grow, learn and make connections. 
"Go to conferences alone, and meet people!" he said. "Networking, public speaking, basically skills not learned in a book, or tips in a book or podcast are essential. Communication and effective listening are great to focus on. They are worth their weight in gold." 
He also highlights the importance of mentorship in developing leadership skills. "Finding great mentors along the way is imperative to honing your own leadership type and inclination for management, and that's why [I serve as a mentor] now. I always want to be there for people with what I've learned. I really have some folks I owe a lot to who helped me, and I want to give that back." Unke said.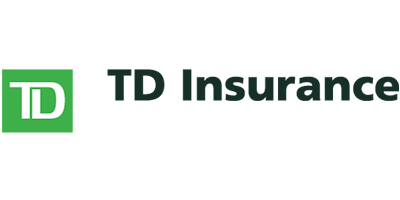 Engineering Life is an occasional series that explores the human side of engineering through stories and insights in the lives of engineers. This series is supported by affinity program partner TD Insurance, a trusted partner dedicated to helping engineers and geoscientists get access to preferred insurance rates on car, home, condo and tenant coverage.
For more information or to get a quote visit www.tdinsurance.com/engineerscanada or call 1-866-293-9730.