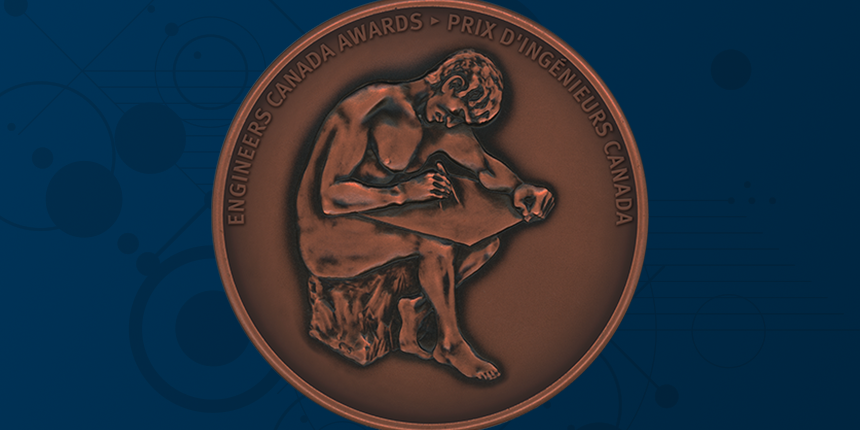 Engineers Canada Awards 2023 are now open for nominations. To submit a nomination, a nominator is asked to complete an application form with various questions about the applicant's contributions and impact in the engineering community. In addition to support letters and other supporting documents, the application form is the basis of how award winners are selected by the Awards Committee. Whether you're reapplying or it's your first time applying, here are some tips on how to put together a strong nomination package.
A well-rounded applicant
There are six award categories, each with varying criteria. When reviewing applications, the Awards Committee looks for well-rounded applicants that embody all aspects of that category. Applicants are encouraged to select an award category that best displays their strengths, accomplishments, and influence, both professionally and within the community.
Solid support letters
As part of the submission, applicants are asked to include two letters of support that provide evidence and validation of the contributions described in their nomination package. The support letters should provide detail about the depth of the applicant's contributions. "Support from others that can write sincere and personalized support letters is a valuable addition to your nomination package," said Emily Cheung, FEC, FCSSE, P.Eng., Engineers Canada Awards Committee Chair.
Community service
Under some award categories, showcasing the nominee's community service is a prominent component. More specifically, the Awards Committee seeks applications that highlight the nominee's community service activities outside of their professional realm. "We would love to see involvement in different areas that are not part of what is expected for service under the applicant's job. Varied work/volunteer experience is also considered," said Cheung.
Reflect with peers
It can be challenging to recall the work you have done, the projects you have completed, and the people you have impacted over the years. Speaking with peers and co-workers about their view of your accomplishments and what makes you stand out can help bring light to some of your efforts and influence.
Nominations are open until January 13, 2023. Apply for an Engineers Canada award here.