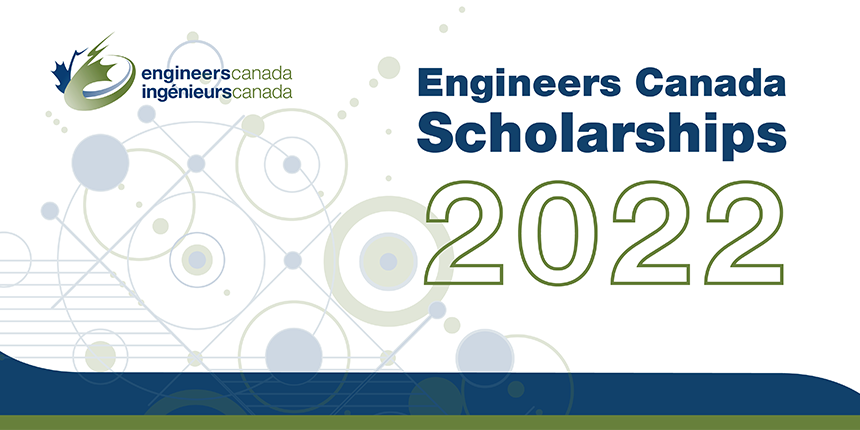 Engineers Canada has awarded its 2022 Scholarships to 14 outstanding undergraduate engineering students and engineers who are furthering their education. These scholarships recognize students who have demonstrated exceptional academic achievements, service, and leadership, both at school and in their communities, innovative ideas, and a passion for their chosen career path. The Engineers Canada Scholarship program exists through the generous support of our corporate partners, Manulife and TD Insurance Meloche Monnex.
Young and incoming engineers are shaping the future. Their unique knowledge and abilities are leading change in engineering and beyond. Engineers Canada is very proud to support these scholarship recipients in their endeavors and look forward to the possibilities they will achieve.
From civil engineering to biotechnology engineering, software engineering to architecture, the 2022 recipients are complementing their technical skills with business and leadership skills and developing tools and technologies that will result in positive contributions. These scholarships enable students' continued success and support the pursuit of their higher education goals and career aspirations.
Learn more about the work and achievements of this year's scholarship recipients.