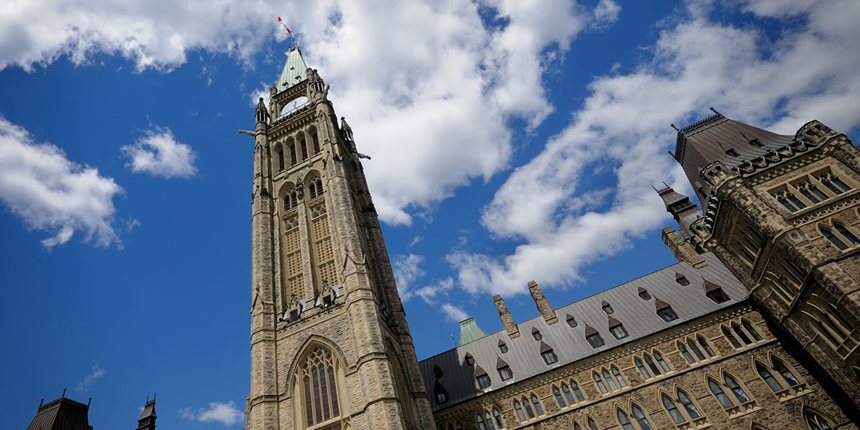 On November 24, 2021, Governor General Mary May Simon delivered the Speech from the Throne, officially launching the 44th Parliament and outlining the government's main goals for the session. Titled "Building a Resilient Economy: A Cleaner and Healthier Future for Our Kids", the speech outlined an overall vision on major public policy challenges, including climate change, Indigenous reconciliation, health, and the national economy post-pandemic.
"There are a number of promises in this Speech from the Throne that will impact engineers and the work that they do to support Canadians." said Gerard McDonald, CEO of Engineers Canada. "Engineers Canada was pleased to see the government's continued commitment to support inclusion and diversity initiatives to strengthen Canada's economy, a continued focus on innovation to build a more resilient, sustainable, and competitive economy, and the government's support for immediate climate adaptation measures through Canada's first-ever National Adaptation Strategy. We look forward to seeing these important commitments addressed in the fall economic update or Budget 2022."
Engineers Canada has been actively advocating for continued federal support around green infrastructure and natural resource investments, which formed one of our three key recommendations in our pre-budget submission in August 2021. Engineers Canada is pleased to see that the federal government has made a continued commitment in this Speech from the Throne to focus on innovation, green jobs, natural resource investments, and adaptation measures outlined in the newly proposed National Adaptation Strategy. Government investments in all types of infrastructure, including public transit, energy efficient retrofits, affordable housing—particularly for Indigenous Peoples and northern communities—are key to building a stronger and more resilient Canada.
The federal government's engagement with the engineering profession is crucial in delivering on these priorities. Engineers are essential in the creation, design, implementation, and maintenance of all types of infrastructure, making the engineering profession critical in connecting communities, driving our economy, and keeping Canadians safe.
Engineers Canada's pre-budget submission to the government also advocated for continued support for equity, diversity, and inclusion (EDI) initiatives across Canada, specifically for the government to continue to support EDI initiatives across Canada that include supports for employers to address discrimination, harassment, and EDI improvements within the workplace for women, Indigenous, Black and other racialized people, LGBTQ2S+ persons, and persons with disabilities. In addition, Engineers Canada is actively working to support the recruitment, retention, and professional development of women in the engineering profession, primarily through our 30 by 30 initiative and our commitment to the government's 50-30 initiative. Additionally, our organization is actively working on supporting Indigenous people's access to post-secondary engineering education and the engineering profession. This work is reflected in the creation of Indigenous People's Access to Post-Secondary Engineering Programs: A Review of Practice Consensus, our support for the creation of the Canadian Indigenous Advisory Council (CIAC), and the work conducted by our Indigenous Advisory Committee. We are happy to see the government commit to EDI initiatives, particularly to combat systemic racism, sexism, discrimination, misconduct, and abuse in core institutions.
In addition, Engineers Canada will continue to advocate to the federal government to make the voice of the engineering profession heard and we look forward to seeing the government's continued commitments in Budget 2022.