What does the Engineers Canada Board do?
The Board is Engineers Canada's governing body. It is responsible for ensuring appropriate organizational performance by:
Setting strategic direction for the organization that will meet the needs of the engineering regulators
Creating written governing policies that address how the organization, and the Board itself, shall function
Monitoring the Chief Executive Officer to ensure organizational performance .
Making decisions related to the Canadian Engineering Accreditation Board and the Canadian Engineering Qualifications Board.
Attracting and inspiring volunteers.
Who does the Engineers Canada Board report to?
The Board reports to the engineering regulators, who are the owners of Engineers Canada.
Who are the members of the Engineers Canada Board?
Our Board is comprised of volunteer directors and one advisor from the Chief Executive Officers' Group. Directors are volunteer representatives of Canada's engineering regulators.
2019-2020 Engineers Canada Board
Directors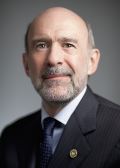 David T. Lynch, PhD, DSc(Hon.), FCAE, FEC, FEIC, FCIC, FGC (Hon.), P.Eng.
President
Alberta
Professor Emeritus (Chemical Engineering), University of Alberta
David Lynch received his Bachelor of Applied Science in Chemical Engineering from the University of New Brunswick (1977) followed by a PhD from the University of Alberta (1982) focused on the areas of catalysis and chemical reactor engineering. He is Professor Emeritus (Chemical Engineering) at the University of Alberta following 36 years as a faculty member including 21 years as Dean of Engineering (1994-2015). During his service as Dean, engineering undergraduate and graduate student enrolments doubled and quadrupled, respectively, to a total of over 6,000 students with over 18,000 engineering graduates, over 270 new engineering professors were hired, over 50 Chair positions (endowed, industrial and government funded) were established, and five large, new buildings were constructed for engineering education and research.
An active volunteer with the engineering profession, David served on the APEGA Board of Examiners for 21 years, the APEGA Nominating Committee, and other APEGA committees. He was a member of the Canadian Engineering Accreditation Board for 11 years, including serving as the Vice-Chair, Chair and Past-Chair during his final 5 years (2002-2007) on the CEAB. Associated with membership on the Engineers Canada Board, David participates in all APEGA Council meetings.
David serves on a number of boards of directors including the German Canadian Centre for Innovation and Research, the Pure North S'Energy Foundation, and he is a member of several other advisory committees and boards.
Jean Boudreau, FEC, P.Eng.
President-Elect
New Brunswick
Principal/Senior Transportation Engineer, GEMTEC Limited
Ms. Boudreau graduated from the University of New Brunswick with a Bachelor of Science in Civil Engineering degree.  A senior engineer and principal at GEMTEC Limited, she has over thirty years' experience in civil engineering, highway planning and design and civil construction projects with the largest portion of her work over the last twenty-five years comprised of highway and hydraulic structures design projects.
Ms. Boudreau has been a volunteer in a variety of community as well as professional organizations.  As the Director for Engineers Canada from New Brunswick, she is a member of the APEGNB executive and she also serves on the Board for GEMTEC Limited.  She has twice served on the board for the New Brunswick Research and Productivity Council and also served on the board for ACEC-NB (2013 – 2016).  She has served on APEGNB Council (2009 – 2014) including a year as president and has been serving on various APEGNB committees since 1991.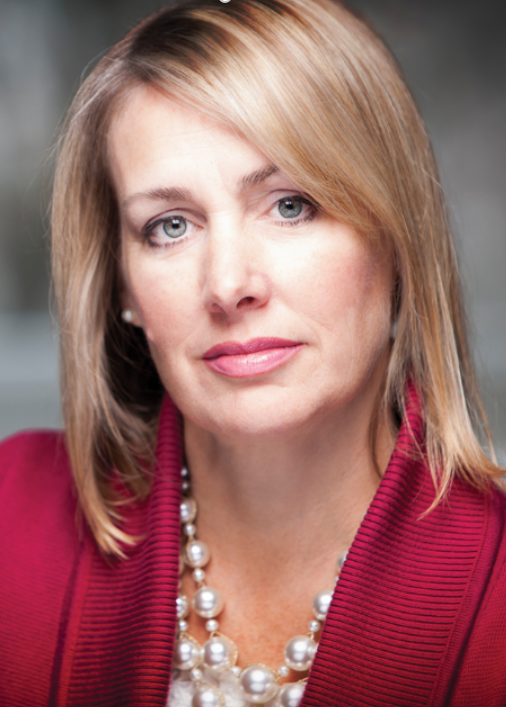 Annette Bergeron, MBA, FCAE, FEC, P.Eng.
Past-President
Ontario
Principal, Bergeron Consulting 
Ms. Bergeron graduated from Queen's University with a BScH E in Metallurgical Engineering and from York University's Schulich School of Business with an MBA in Strategic Management and Entrepreneurship. 
She has over three decades of experience in industry, academic administration, engineering and business education, entrepreneurship and governance and, has experience in both the private and public sector.
Ms. Bergeron was elected as the sixth female president of PEO (2013-2014). She is also Past-President and Chair of Ontario Society of Professional Engineers (2004-2005 and 2010-2011). She was recognized in 2013 and 2014 as among the Top 25 Women of Influence across Canada. She is in her fifth year of being appointed to the Board of the Electrical Safety Authority and Chairs the Regulatory and Governance Committee. She also served on the Board of the South East Local Health Integration Network from 2017 to 2019. Ms. Bergeron is currently consulting on a STEM project with the federal Ministry of Women and Gender Equity.
Kathy Baig, MBA, FEC, Ing.
Quebec
Kathy Baig has a Bachelor of Chemical Engineering from École Polytechnique de Montréal and a Master of Business Administration (MBA) from HEC Montréal.
She has over 10 years of engineering experience, as an infrastructure and construction project manager, as well as an engineering, process and product research and development project officer.
Kathy Baig is the fourth woman to be elected to the presidency of the Ordre des ingénieurs du Québec, and the first to be elected by members through universal suffrage in 2016. She joined the OIQ in 2013 as a Board member and soon thereafter held the offices of Chair of the Finance and Audit Committee, First Vice President of the Board of Directors and Chair of the OIQ's Transformation Committee.
Proud of being an engineer and of promoting excellence, Kathy Baig is actively involved in the profession as a member of the boards of directors of Engineers Canada and the Junior Chamber of Commerce of Montreal.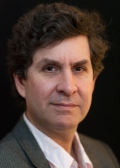 Christian Bellini, FEC, P.Eng.
Ontario
Principal, Blackwell Structural Engineers
Mr. Bellini graduated from the University of Waterloo in 1994 with a B.A.Sc. in Civil Engineering with an option in Management Science. He began his engineering career in 1995 at a small structural engineering firm called Blackwell. Today he is a principal at the same firm, now with over 50 employees, offices in Toronto, Waterloo, Victoria, and Halifax, and an international portfolio of projects. The firm has a high level of engineering engagement at all levels, which allows him to carry out engineering design on a daily basis in addition to his administrative duties.  
On the academic front, since 2014 Mr. Bellini has taught structures courses at the University of Waterloo and has guest lectured at Laurentian University. He is also frequently invited to be a guest critic at the architecture departments of University of Toronto, Ryerson University, and Dalhousie University. 
Since 2005, Mr. Bellini has volunteered extensively with Professional Engineers Ontario (PEO). At PEO, he has served on many committees and taskforces and most recently held a seat on PEO Council. Since 2009, he has also contributed to various Engineers Canada initiatives, including competency-based assessment and the Canadian Framework for Licensure.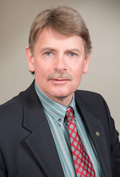 Terry Brookes, FEC, P.Eng.
Northwest Territories
Assistant Director Airport Facilities, Department of Transportation, Government of the Northwest Territories
Mr. Brookes graduated in Applied Science and Economics at the University of British Columbia and in Public Sector Management at the University of Victoria. He has over 30 years of experience in analysis, design, construction and project management of public infrastructure projects with particular experience in northern and arctic climatic conditions. He is currently responsible for facilities development and maintenance in the 27 airports of the Northwest Territories.
Mr. Brookes is Past-President of NAPEG. In the last 24 years, he has served as President, Vice-President, and Councillor, and has been on numerous committees including Finance, Public Relations, Discipline, MIT Mentoring, Nominating and Awards Committees.
Mr. Brookes is very active in his community, having served as Chair of the City of Yellowknife Audit Committee, on the Arctic Winter Games Organizing Committee for the Yellowknife Host Society, and as School Board Trustee and Chair (from 1994 to present).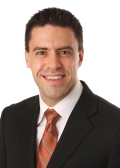 Jeff Card, FEC, P.Eng.
Newfoundland and Labrador
Senior Buildings Manager – Bell Canada
Mr. Card graduated from Memorial University of Newfoundland with a Bachelor of Engineering degree in 2004 and has been employed by the Buildings Engineering Department of Bell Canada since graduation. He began his career with cycle charge replacement work on remote helicopter sites in Labrador, followed by general buildings infrastructure lifecycle lifecycle work throughout Newfoundland and Labrador until 2010. Mr. Card was then given the opportunity to lead the Atlantic Canada Bell Mobility civil construction team for three years, where he helped roll out the HSPA network as well as the initial offering of LTE cellular in Atlantic Canada. Following work in cellular, Mr. Card was moved into a Datacenter program/project management role, where he helped build growth and sustain projects including the first Uptime Certified Tier III Datacenter in Atlantic Canada. Mr. Card currently maintains an overall program and projects level view for all buildings-related work in Atlantic Canada.
Prior to being elected to the Engineers Canada Board, Mr. Card served two terms with the PEGNL Board, first as a Director from 2010 to 2013 and then as Vice-Chair, Chair, and Past Chair from 2014 to 2017. Mr. Card has also served a term on the Board of the Newfoundland and Labrador Construction Safety Association.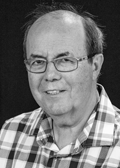 Louis Champagne, FIC, ing.
Quebec
Mr. Champagne graduated from the Université du Québec à Trois-Rivières with a Bachelor of Electrical Engineering degree and has been a member of the Ordre des ingénieurs du Québec ever since. He also has a Master's from the faculty of law at the University of Sherbrooke in dispute prevention and settlement.
An engineer with Hydro-Québec since graduation, Mr. Champagne has held various positions throughout his career. He began as an electrical layout engineer before moving to a position as protection engineer and head of the Protection division responsible for the protection of engineering systems and production equipment, as well as primary and secondary transmission stations. He was in charge of protection projects that were part of a major upgrade of the transmission network, replacing all protection systems within the network.
He has worked as a labour activist, negotiating numerous collective agreements and establishing information exchange networks between unions and associations of engineers and professionals, at both the provincial and national levels. He has been an active Ordre des ingénieurs du Québec committee member, and is a member of the Order's Board of Directors.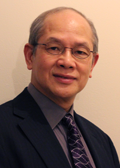 Danny Chui, FEC, P.Eng.
Ontario
Manager, Capital Works, Exhibition Place
Danny Chui is a Professional Engineer and Fellow of Engineers Canada since 2009, working in the capacity of Manager, Capital Works Department with the Board of Governors of Exhibition Place, City of Toronto.  He is responsible for the planning, budgeting, programming, implementing, managing and administrating of the Board of Governors of Exhibition Place annual Capital Works Program and undertaking major construction support and advisory functions.
Mr. Chui is a sought-after speaker at meetings and conferences focused on construction matters and the tendering process.  He was selected recently as Executive Director (Volunteer Position) for the Ontario Construction Users Council.
Mr. Chui graduated from the University of Calgary where he obtained a Bachelor of Science Degree in Civil Engineering and Personnel Management Certificate from Humber College.  He recently obtained a Masters Certificate in Municipal Leadership from York University.  He had been collectively served on PEO council for 7 terms as elected by members, the West Central Regional Councillor.  Together with his services as Mississauga Chapter Executive prior to his involvement in PEO Council, he received a 25-year service award from PEO Council and from the Ontario Minister of Citizenship and Immigration 2 years ago.  He had also been elected by PEO council to be one of its Engineers Canada Directors for a 3-year term and he is also an active Board member of the Ontario Construction Users Council for over 25 years.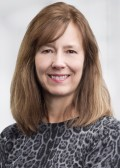 Lisa Doig, MBA, FEC, P.Eng.
Alberta
Principal, O'Doig Consulting
Ms. Doig earned her Bachelor of Engineering (Electrical) degree from the University of Alberta and a Masters of Business Administration from the Ivey School of Business at Western University. 
Lisa has held senior technical and commercial roles across the oil and gas, petrochemical, pipeline and power industries in energy efficiency and climate change, including two large-scale carbon capture use and storage projects. She currently advises companies on developing new technologies.
An active volunteer in the engineering profession, Lisa has been involved with APEGA throughout her career, including as a Branch Chair, two terms on the APEGA Council, and as Vice president. She is a strong believer that you need to get involved.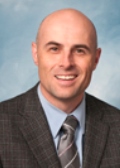 Justin Dunn, FEC, P.Eng.
Prince Edward Island
Director, Facilities Management, Holland College
Mr. Dunn graduated from the Technical University of Nova Scotia (TUNS) with a Bachelor of Industrial Engineering. Justin holds the position of Director of Facilities Management at Holland College, and is responsible for campus development planning and implementation, maintenance, grounds, security, and custodial operations. 
Mr. Dunn has two decades of experience in the food manufacturing, information technology, and post-secondary education settings in a host of rewarding and challenging projects and initiatives. Mr. Dunn has served on the board of the Building Owners and Managers Association (BOMA) New Brunswick and the Prince Edward Island chapter, and on the executive of the Atlantic Canadian chapter of APPA.
Mr. Dunn has been highly involved with Engineers PEI for well over a decade, and has served on various committees throughout the years.  He served as President of Engineers PEI in 2014-2015, and is currently the Chair of the Act Review Committee.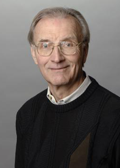 Gary Faulkner, PhD, FEC, FGC (Hon.), P.Eng.
Alberta
Director, Rehabilitation Research and Technology Development, Alberta Health Services
Mr. Faulkner holds a B.Sc. and an M.Sc. from the University of Alberta, as well as a PhD from the University of California, Berkeley, all of them in mechanical engineering. Prior to his current role as Director of Rehabilitation Research and Technology Development at Alberta Health Services, he was a professor of mechanical engineering at the University of Alberta's Faculty of Engineering, where he led the development of a biomedical stream for mechanical engineering undergraduates.
Mr. Faulkner has contributed thousands of hours of volunteer service to the engineering profession over the course of his career. He joined APEGA's Board of Examiners in 1989, which is tasked with reviewing the qualifications of thousands of engineering and geoscience practitioners every year. He became the BOE's Chair in 1995, a role he held for 21 years. He is also a member of the Canadian Engineering Qualifications Board and is Chair of the Qualifications Board's International Engineering Academic Qualifications Committee.
Mr. Faulkner is the recipient of three APEGA Summit Awards (Excellence in Education, L.C. Charlesworth Professional Service, Volunteer Service) and the Queen Elizabeth II Diamond Jubilee Medal. He is a Fellow of Engineers Canada and an honourary Fellow of Geoscientists Canada.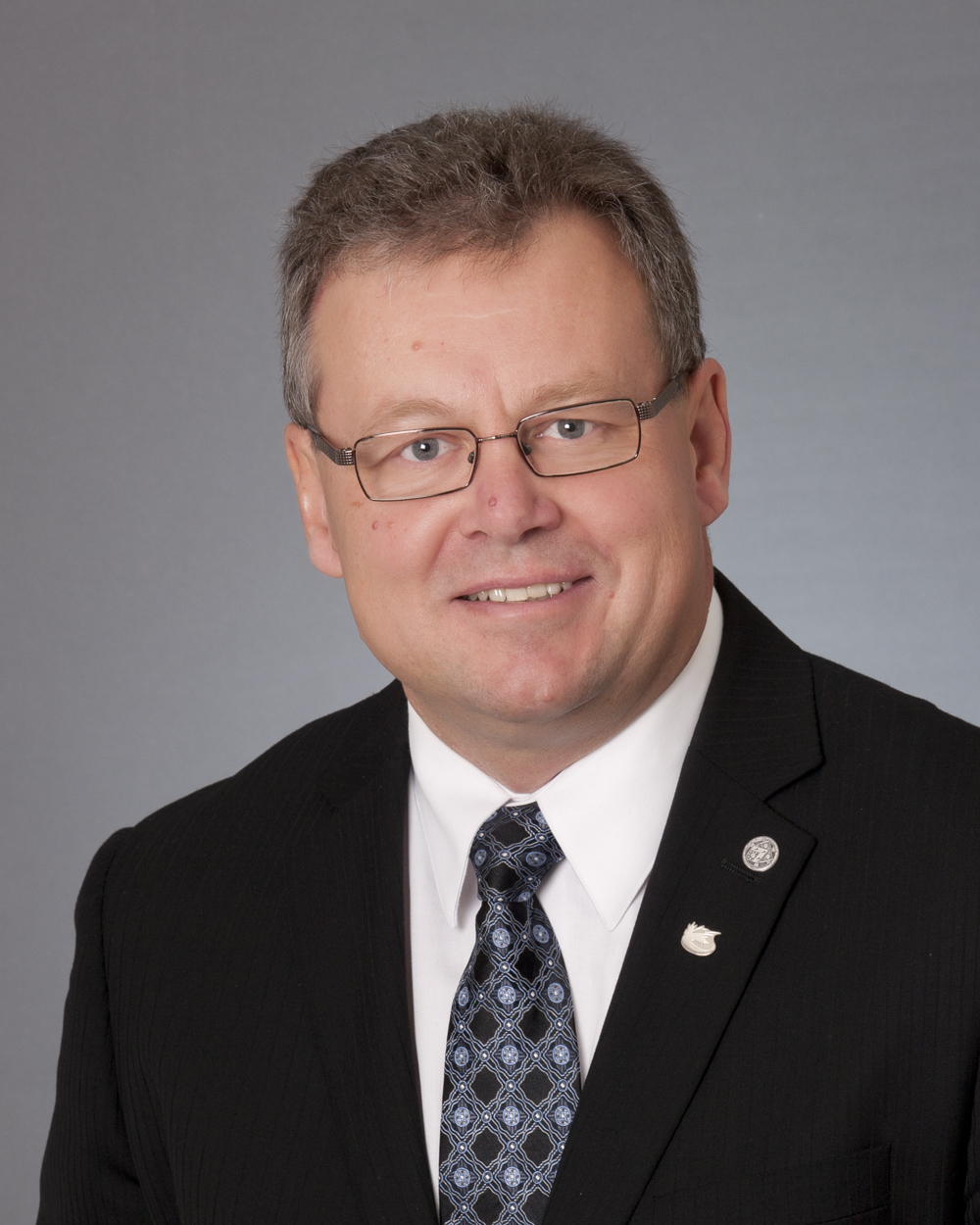 Dwayne Gelowitz, FEC, FGC (Hon.), P.Eng.
Saskatchewan
Senior Principal, Infrastructure, Clifton Associates Ltd.
Mr. Gelowitz is currently a Senior Principal, Infrastructure for Clifton Associates Ltd. in Regina, Saskatchewan. He has been involved in the assessment, design and construction of infrastructure projects for the past 30 years. Dwayne obtained a B.A.Sc. in Regional Systems Engineering from the University of Regina in 1988.
Dwayne has been an active volunteer with APEGS including the roles of President (2013-2014), Chair of the Professional Development Committee, member of the Limited Member Task Group and as an Engineer-in-Training Mentor. He was awarded the designation of Fellow of Engineers Canada in 2009 and an honorary Fellow of Geoscientists Canada in 2015.
Dwayne is a Past President (1995-1996) of the Regina Engineering Society. He has also been actively involved with the Consulting Engineers of Saskatchewan as Chair (2003-2004), a member of the Environment/Water Resources Committee, and Co-Chair of the CES/Government of Saskatchewan Task Force with the mandate to standardize Professional Service Agreements and Methods of Procuring Engineering Services. In 2008, Dwayne also served as Chair of the Annual Conference for Western Canada Water in Regina.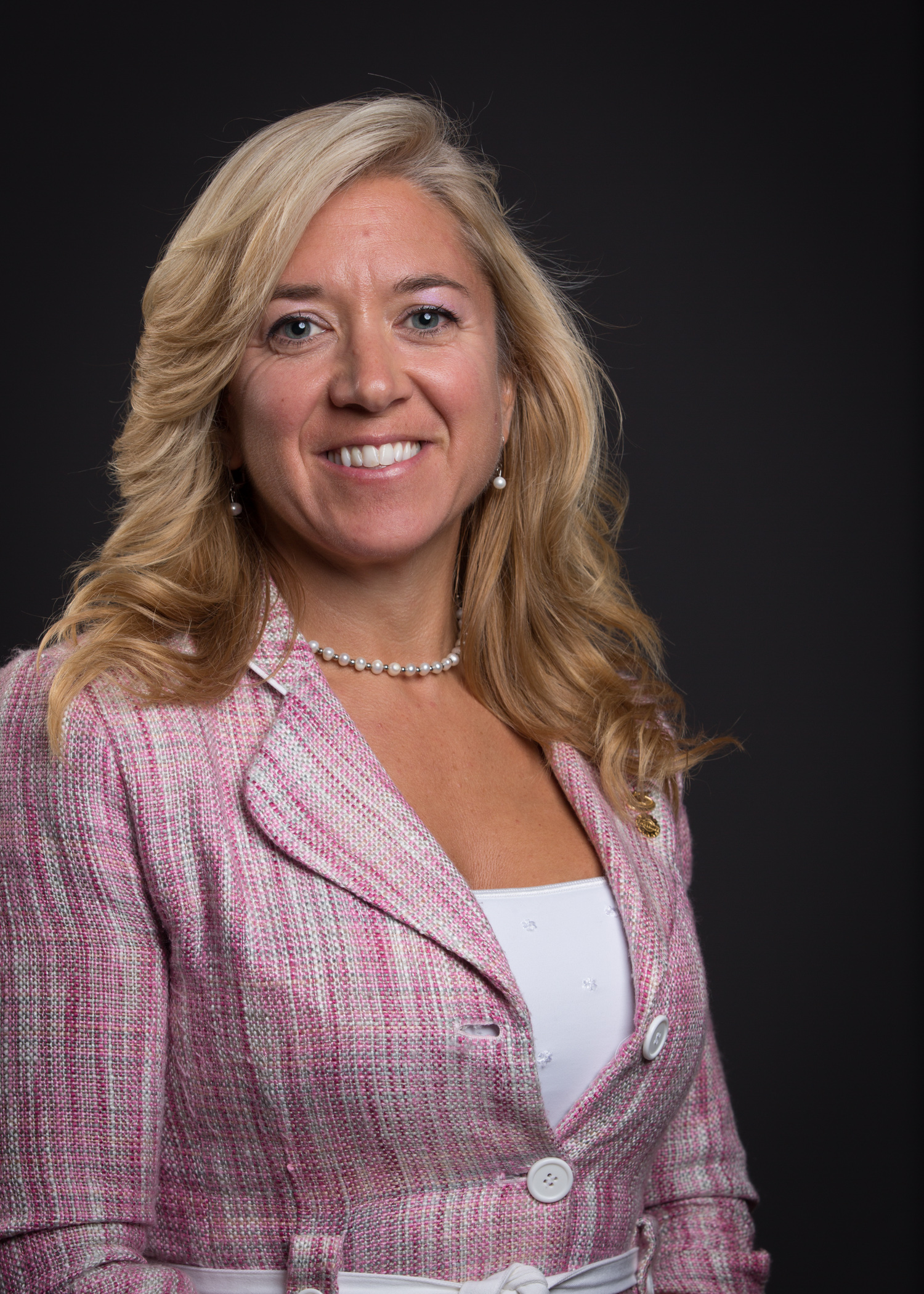 Sandra Gwozdz, FIC, ing.
Quebec
Project Engineer, Bombardier Aerospace
Ms. Gwozdz's Bachelor of Engineering degree from École Polytechnique de Montréal specialized in chemistry, process orientation. A Project Engineer with Bombardier Aerospace since 2007, now Airbus Canada, she is in charge of the integration of the A220 seats for all new clients. She is also responsible for numerous special projects, and is Group Lead (Process and Leadership attribute) for the rollout of the Achieving Excellence system (Bronze, Silver and Gold Levels), chair of the Change Review Board, and chair of the daily Achieving Excellence meeting.
Very involved with OIQ, she held the positions of vice-president, Corporate and Publics Affairs (2005-2006), and member of the Board. She has also been OIQ's Lanaudière region's vice-president, Corporate Affairs (1994-2002), president (2002-2004) and secretary (2004-2008), and was a Board member of the Réseau des ingénieurs du Québec (Nov 2006-Jan 2010).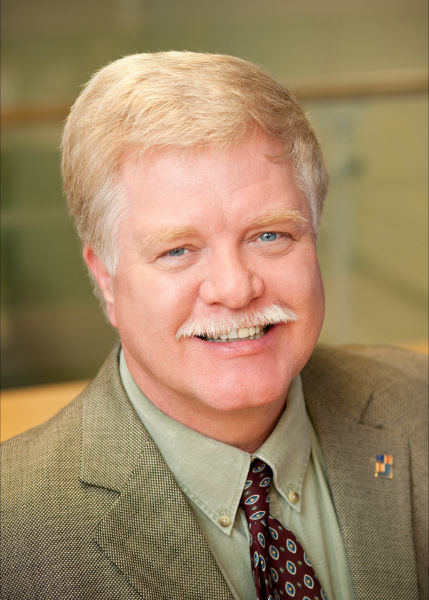 Jeff Holm, FEC, P.Eng., FGC (Hon)
British Columbia
Senior Infrastructure Manager (retired), Allnorth Consultants Limited
Jeff Holm graduated from the University of British Columbia with a bachelor of applied science in Civil Engineering.  He retired in 2019 after a 38-year career specializing in land and resource development.
Jeff served on the council of Engineers and Geoscientists BC from 2002 to 2013 and was President 2011–2012. He chaired and served on many committees including registration, governance and joint practice boards. He is currently appointed as liaison to the Canadian Engineering Qualification Board.
Mr. Holm earned Director Accreditation from Dalhousie University in 2010 and is a member of the Institute for Corporate Directors.  He previously served as Vice Chair for Interior Savings Credit Union and has served on the Board of the BC Central Stabilization Credit Union as well as advising the BC Financial Institutions Commission.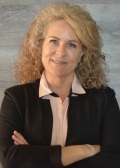 Carole Lamothe, ing.
Quebec
Director of major projects, Société de transport de Montréal 
Carole Lamothe holds a Bachelor's degree in Construction Engineering from the École de technologie supérieure de Montréal and has many years of experience in the field of civil engineering, specializing in aggregates and bituminous coated materials. She has progressively undertaken the roles of project manager, quarry manager, and agency director. Ms. Lamothe has managed numerous major construction projects in Québec.
Proud to be an engineer, Carole Lamothe is a member of the Board of Directors of the Ordre des ingénieurs du Québec and serves on several OIQ committees. She is also involved with organizations that promote women in construction and acts as a mentor.
Dawn Nedohin-Macek, FEC, P.Eng.
Manitoba
Project Portfolio Engineer, Manitoba Hydro
Ms. Nedohin-Macek graduated from the University of Manitoba with a Bachelor of Science in Computer Engineering. She has worked for Manitoba Hydro since graduation in a variety of roles, and is currently the Transmission Services and Compliance Department Manager.  Transmission Services and Compliance is a highly specialized department responsible for the strategy and business plans for efficient, safe, reliable, regulatory compliant utilization of the transmission system promoting revenue enhancements and the managing the North American Electric Reliability Commission (NERC) Regulatory Compliance Program.
Ms. Nedohin-Macek served as President of Engineers Geoscientists Manitoba from 2012 to 2013 and has been active in many of its committees, most recently the Public Interest Review Committee.
Ms. Nedohin-Macek is also the recent past Chair of the University of Manitoba Alumni Association and lends her time to various other organizations including the Canadian Cancer Society, WISE Kid-Netic Energy, and the University of Manitoba's Faculty of Engineering.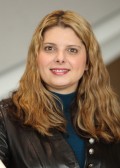 Kelly Reid, P. ENG, IACCM CCMP
Ontario
Section Manager, Quality Engineering, Ontario Power Generation Inc. (OPG)
Kelly Reid has served on the PEO Council as both a vice president (appointed) and councillor-at-large. She graduated first division from the University of New Brunswick, Fredericton with a bachelor of applied science in chemical engineering, nuclear and power plant option. She has over 20 years of nuclear engineering experience and has worked at Atomic Energy of Canada Limited, Nuclear Safety Solutions Limited, and Ontario Power Generation. At Pickering Nuclear Generating Station (NGS), she provided technical support to assess and manage nuclear safety risks. In 2004, she was recognized with a Chief Nuclear Officer award for dedication and commitment. She was responsible for a large portion of the Integrated Safety Review to support Darlington Refurbishment and she managed a variety of important contracts for the Darlington refurbishment project. She is currently working in quality engineering with her prime role being to increase proficiency in the Darlington Refurbishment Engineering Division. In 2003, she represented her colleagues during the successful negotiation of the first NSS-Society collective agreement. In 2009, she attended the World Nuclear University Summer Institute at Oxford University. In 2018, she presented her abstract on engineering proficiency at the International Conference on Quality, Leadership, and Management in the Nuclear Industry.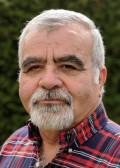 Changiz Sadr, FEC, P.Eng., CISSP (GDPR), TOGAF
Ontario
Mentor, Coach, Educator, Public Speaker, Consultant
Changiz Sadr is a Telecommunications Engineer. Prior to his recent retirement, he was practising in areas of Communications Infrastructure Engineering and Cyber Security for several years and has been recognized with many prestigious professional achievement awards, such as the Most Dedicated Communications Engineering Consultant in Ontario (Corporate Vision Magazine's Canadian Business Awards 2019) and Industry Excellence Award Finalist for Telecom Professional of the Year in 2008 (Authority of Telecom Management Practice).
Changiz joined the Emerging Disciplines Task Force of PEO in 2008 as the industry SME and led the Communications Infrastructure Engineering (CIE) group of this task force as the vice chair until 2011. During this time, he and his team created the CBK for CIE and presented to PEO Council. As its result, CIE became the 32nd engineering discipline in Ontario. Changiz has served PEO for over 20 years including PEO Council from 2013 to 2017, Executive Committee, Chair of Regional Councillors Committee, and also on chapter and several different committees such as Finance, Audit, Discipline, ERC. He has also served four years on Council of OACETT.
He has received numerous awards including the Canada Sovereign's Medal for Volunteers, PEO Order of Honour Award, and five Ontario Volunteer Service Awards.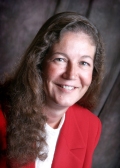 Jane Tink, FEC, FGC (Hon.), P.Eng.
Alberta
President, Consult Tink Inc.
With a degree in civil engineering and further training in chemical, production, and reservoir engineering plus business and governance training, Jane has enjoyed over 30 years of diversified experience in the oil and gas industry. In 1994, she joined Ryder Scott Company when they opened their Canadian office. There she was a team leader, APEGA Responsible Member, and primary contact for clients both domestically and internationally.
Tink has coordinated and been the lead engineer for projects around the world, including South America, Russia, China, Australia, New Zealand, and throughout North America. During this time, she also lived at and operated a cattle ranch, where she gained a better appreciation of the economic and environmental sustainability challenges of maintaining a safe and secure food chain. She is currently President of Consult Tink Inc. and runs a ranch south of Okotoks with the help of her son. She has been an active volunteer since childhood and has volunteered with APEGA since the early 1980s, including serving on the APEGA Council from 2004 to 2007 and in several other roles, including chair of the Audit Committee and the Aboriginal Committee. She served as the 98th President of APEGA.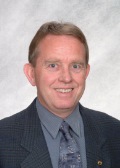 Richard Trimble, FEC, P.Eng.
Yukon
Principal Consultant – Tetra Tech Canada, Arctic Region, Engineering Practice
Mr. Trimble is a graduate of Queen's University at Kingston, with a B.Sc. in geological engineering and an M.Sc. (Eng.) in civil engineering.  He has worked his entire career with Tetra Tech Canada (formerly EBA Engineering Consultants Ltd.) specializing in geotechnical and permafrost engineering.  Over the past 42 years he has worked on site investigations and permafrost foundation designs from Alaska to Baffin Island. His volunteer work with APEY started in 1984, progressing through Vice-President, President, Past-President, Chair of the Nominating Committee, Newsletter Editor, Registrar, and presently Deputy Registrar.  He served a term on the Engineers Canada Qualifications Board in the early 2000's and participated in National Admission and National Discipline/Enforcement Officials meetings from 2000 to 2015. His volunteer efforts were recognized by Engineers Yukon in 2012 with the Queen's Diamond Jubilee medal.
He is also active in the Whitehorse community, coaching and refereeing soccer in several Arctic Winter Games, volunteering as Provincial Representative for Men's soccer in several Canada Summer Games, for Alpine Skiing in the 2007 Canada Winter Games held in Whitehorse, and was on the organizing committee and participated in the 2013 and 2015 Canadian Master's Curling Championships.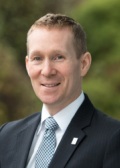 Michael Wrinch, PhD, FEC, P.Eng. ICD.D
British Columbia
President, Hedgehog Technologies Inc.
Michael Wrinch received his PhD from the University of British Columbia and his B.A.Sc and M.A.Sc. from Memorial University of Newfoundland. He has been the president of Hedgehog Technologies, an electrical engineering consulting company, for over 18 years.
 
Dr. Wrinch is an experienced company leader and professional electrical engineer specializing in energy delivery and safety-critical systems. He has designed rail systems, roller coasters, solar farms, natural gas infrastructure, and electric submarines. He is also certified by TÜV Rheinland out of Germany for safety-instrumented systems design.
Dr. Wrinch is the past-president and councillor of Engineering and Geoscientists BC and a fellow of Engineers Canada. He has served on multiple boards and most recently received his ICD.D designation from the Institute of Corporate Directors.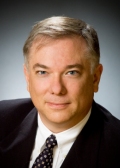 Chris Zinck, FEC, P.Eng.
Nova Scotia
President, Zinck Computer Group
Chris Zinck has a Bachelor of Science in Computer Science (1981) from Dalhousie University and a Bachelor of Engineering (1983) from the Technical University of Nova Scotia. With over 35 years of computer and software engineering experience, he has owned and operated Zinck Computer Group (Dartmouth, NS) since 1986. As president, he has developed and managed hundreds of business automation and IT projects. In 2017, he formed Zinck Engineering and has designed and built a smart grid control system for electric thermal storage devices.
Chris has been a volunteer with Engineers Nova Scotia since 1996. In 1999, he became a member of the Board of Examiners and has served as chair for two separate terms. He has served on Engineers Nova Scotia's Council and as president (2016-2017). In 2004, he joined the Canadian Engineering Qualifications Board (CEQB) and later became chair of the CEQB and Engineers Canada Board advisor. He received Engineers Nova Scotia J.D. Fraser Service Award in 2009.
Advisor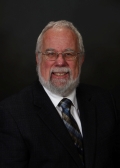 Jim Landrigan, MBA, P.Eng. 
Executive Director and Registrar, Engineers PEI
Mr. Landrigan graduated in Electrical Engineering from Memorial University and from Dalhousie University with a master's degree in business administration (finance). He is a member of several Engineers PEI committees, including the Engineering Qualifications Committee. He is chair of the Chief Executive Officers Group and is an observer, on behalf of the engineering regulators, on the Policies and Procedures Committee of the Canadian Engineering Accreditation Board.
Mr. Landrigan has worked as an independent consultant for several years and has also held senior positions in the Electric Utility industry for twenty years.
Apart from his professional pursuits, Mr. Landrigan has also been involved in his community serving as a member of various boards and is currently Vice President on the Board of Food and Beverage Atlantic.
Chief Executive Officer

Gerard McDonald, MBA, P.Eng., ICD.D
Chief Executive Officer, Engineers Canada
McDonald obtained his undergraduate degree in Civil Engineering at the University of Waterloo and complimented this with a master's degree in business administration from the University of Ottawa.
Prior to joining Engineers Canada, McDonald was Registrar of Professional Engineers Ontario (PEO), after spending over 31 years in the Public Service of Canada. While with the Public Service, McDonald worked primarily in the transportation sector, where he held various positions including Assistant Deputy Minister of Safety and Security at Transport Canada; Executive Director of the Transportation Safety Board; Director General of Marine Safety at Transport Canada; and Director of Regulatory Affairs at the Privy Council Office.
Secretary to the Board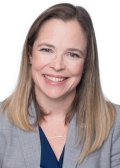 Stephanie Price, P.Eng., CAE
​Executive Vice President, Regulatory Affairs
Ms. Price became Executive Vice President, Regulatory Affairs in March 2018 after having held a number of positions since joining in 2009. Ms. Price was first hired as the Manager, Qualifications, where she managed all aspects of regulation and the Framework for Licensure. She was then Practice Lead, Assessments, in which her work involved all aspects of admissions and licensure work, including both domestic- and foreign-trained applicants. She was later named Engineers Canada's Chief of Staff, then later as Chief Operating Officer and interim CEO before being appointed to her current role.