News release: 2020 Engineers Canada awards recipients celebrated
Cristina Amon, ScD., P.Eng.
Gold Medal Award
"What a privilege and responsibility we have as engineers, with boundless opportunities to make profound contributions to Canada's prosperity"
Cristina Amon is the Alumni Distinguished Professor in Bioengineering and Dean Emerita at the University of Toronto's Faculty of Applied Science & Engineering. She is a distinguished scholar in mechanical engineering, a devoted educator, and an innovative academic leader who helped establish the University of Toronto's Engineering program as a world leader in multidisciplinary engineering research and education. During her time as Dean, Amon strengthened partnerships with Canadian industries and developed leading-edge programs and institutes to foster collaborative research addressing the world's most pressing challenges.  She diversified the curriculum and created opportunities for engineering students to develop the leadership, communication, entrepreneurship and business competencies to become leaders in their fields. She also made incredible strides in increasing diversity and gender equity, increasing the first-year engineering cohort from 20% women in 2006 to 42% women in 2019.
Amon's research pioneered the development of Computational Fluid Dynamics for formulating and solving thermal design challenges subject to multidisciplinary competing constraints. Throughout her career, she has made contributions to concurrent thermal designs, innovations in electronics cooling, optimization algorithms for renewable energy, design of biomedical devices, and transient thermal management of electric vehicle batteries and fast chargers. These are areas that contribute to positive societal change in critical sectors like renewable energy, electrical cars, and healthcare. Her research is at the forefront of current innovation, driving engineering and business value.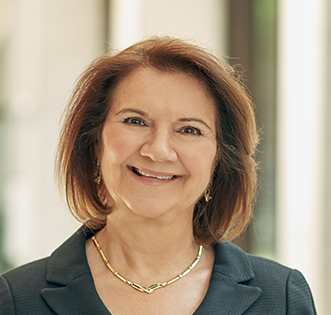 Download: recipient photo
Colin Smith, M.S., MBA, FEC, P.Eng.
Meritorious Service Award for Professional Service
"Honour and nurture our calling, remain inquisitive and welcoming of change, beyond advancing in your career, seek out and accept opportunities to serve our communities, our country, and our profession."
Colin Smith currently has a management and engineering consultancy practice based in Victoria, British Columbia. However, his primary focus is on the Boards he is a member of including Victoria's Capital Regional District Core Area Wastewater Treatment Project, Pacific Northwest Economic Region, Commissionaires Vancouver Island and Yukon, British Columbia Government House Foundation, and the Corporation of the Seven Wardens.
Throughout his decades-long career, he has demonstrated leadership, service to his profession, and commitment to voluntary/community service. Earlier in his career, he worked as a mine manager, and on international mining projects, and subsequently, on Vancouver's SkyTrain and Convention Centre projects.
He has had the fortune of having been invited to engage significantly in a broad variety of professional, community and voluntary associations. In addition to his Board work, he currently volunteers in numerous local, provincial, regional and national level organizations and foundations such as the Canadian Society of Senior Engineers, Engineers and Geoscientists of BC, 625 Powell Street (Vancouver) Foundation, Harbourside Victoria Rotary Club, British Columbia Chamber of Commerce, and the Canadian Scottish (Princess Mary's) Regiment Officers Mess. He especially values the professional relationships and lifelong friendships he and his wife have had the opportunity to make through these engagements.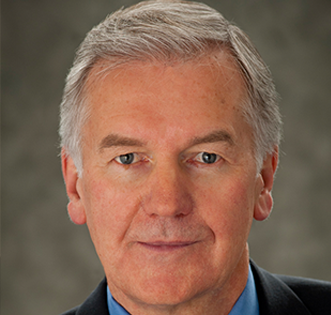 Download: recipient photo
Clayton Deutsch, PhD., P.Eng.
Medal for Distinction in Engineering Education
"Don't stop learning. We must devote time and energy to absorb some of the never-ending stream of developments in engineering, analytics, science, society and culture"
Dr. Clayton Deutsch is a Professor in the Department of Civil & Environmental Engineering at the University of Alberta. He teaches and conducts research on ways to understand and manage uncertainty in geological sites such as mineral deposits and petroleum reservoirs. He pursued a career in engineering which would allow him to apply science and technology to solve real-world problems.
He currently holds the Canada Research Chair in Uncertainty Management and the Alberta Chamber of Resources Industry Chair in Mining Engineering. He has published eight books and over two hundred peer-reviewed papers. He has created algorithms and software that are used routinely all over the world, but he feels his biggest contribution to the engineering profession is the education of thousands of university students and industry professionals. As a professor, he is dedicated to inspiring enthusiasm and passion for the responsible application of engineering skills, good judgement, and creativity in the students he teaches.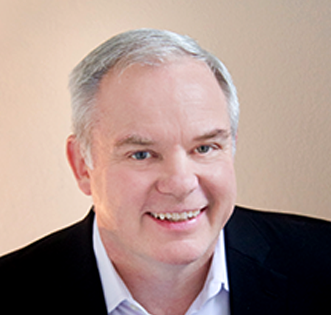 Download: recipient photo
SoundBite Medical Solutions Inc.
National Award for an Engineering Project or Achievement
"Engineers can have a much wider ranging impact than the general population or the engineering community believes, just look out for opportunities"
The team at SoundBite Medical Solutions Inc. is commercializing a vascular recanalization technology developed in the university laboratory that is applicable to coronary and peripheral vascular occlusions. The SoundBite technology aims at conquering vascular blockages using a thin metal wire in which high amplitude mechanical impulses of short duration (i.e., shock waves) are transmitted at the distal tip of the guidewire. This makes it possible to pass through materials as hard as glass by creating a microscopic pneumatic drill effect.
The innovative SoundBite technology directly addresses the medical problem of chronic total occlusions by treating patients, who were incurable until now, with a low-cost technology that requires only a short hospital stay. The SoundBite technology will have a wide-reaching impact, including helping address the critical medical problem of total chronic occlusions, and fostering a new wave of medical device entrepreneurs in Canada.
The team is led by Martin Brouillette, PhD., ing., who is a Co-founder and the Chief Technology Officer with SoundBite Medical Solutions Inc. He is also a Professor of Mechanical Engineering at the Université de Sherbrooke. He develops new technologies based on advanced research in fluid mechanics that can address a wide range of important needs.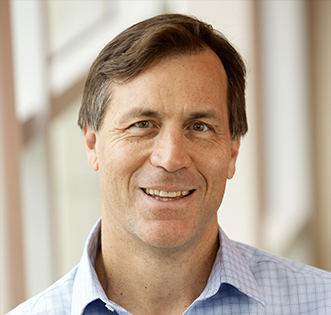 Download: recipient photo
Megan Pate, P.Eng.
Young Engineer Achievement Award
"I am always impressed with the breadth of essential work that engineers do for society. Without engineers, I would not have a home to live in, an office to work in, reliable water, sewer or Internet service, transportation options, or a healthy safe environment to enjoy."
Megan Pate is the City of Vancouver's Design Manager for the new $400 million Northeast False Creek Viaducts Removal and Replacement Project. In her current role, she works to ensure that the streets will be accessible to all users and that underground infrastructure will be functional and resilient now and in the future. Megan leads the design team, which involves collaborating with 35 City of Vancouver asset engineers and the coordination of 12 third-party design teams for the delivery of this project.
Megan is passionate about her mentoring and career awareness volunteer work, and feels it is important to share her experience as an engineer with youth, particularly young women, in hopes of encouraging them to consider a career in engineering or geoscience. She believes that engineering requires creative thinking and teamwork and that it is important to ensure that opportunities are available and accommodating for people of all different backgrounds and perspectives. She also relaunched the City of Vancouver's Engineering Department Mentoring Program so that staff would have the support they need to discuss their challenges and successes. Her hope is that more young people learn about engineering so that they can make an informed decision on whether or not it would be a good career for them.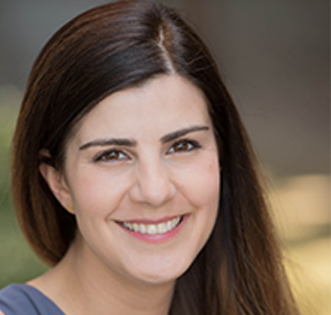 Download: recipient photo
Nathalie Tufenkji, PhD., ing.
Award for the Support of Women in the Engineering Profession
"By committing to developing equitable, diverse and inclusive learning and working environments, we will ensure the continued world-class excellence of our engineering community in Canada"
Nathalie Tufenkji is a Professor and Canada Research Chair (Tier 1) in Biocolloids and Surfaces at McGill University, as well as the Associate Director of the Brace Center for Water Resources Management. Her work focuses on addressing problems linked with plastic pollution and the spread of harmful bacteria. She chose a career in engineering because she wanted to make an impact by designing technical solutions to address global problems related to the environment and public health.
She is the first woman to receive a Research Excellence Award and be appointed Canada Research Chair in the Faculty of Engineering at McGill University. Nathalie is also an inspiring teacher who serves as the Faculty Advisor to the McGill Chapter of the Society for Women in Engineering and the McGill Chapter of the American Indian Science and Engineering Society.
As a volunteer motivational speaker and mentor, she has made a significant impact in providing young women with the tools needed to pursue a successful career in science and technology. Nathalie is passionate about promoting equity, diversity and inclusivity, and has supported student initiatives to increase gender equity within the field of engineering. It is important to her to mentor and support other women in engineering, including faculty members at McGill and elsewhere.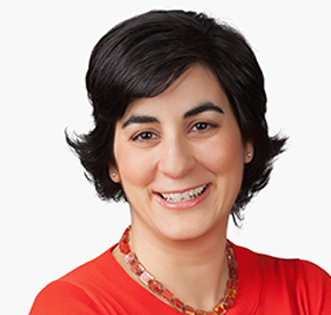 Download: recipient photo
Russ Wlad, P.Eng.
Meritorious Service Award for Community Service
"As professionals, we have an obligation to set an example not only in our careers and projects, but to help others in the communities where we live, work and play."
Russ Wlad is the Executive Vice President and the regional operating unit leader (ROUL) for Canada, overseeing Stantec's eight Canadian geographic regions. He brings over 30 years of experience as both an engineer and business leader to this role. He is dedicated to his community, and is passionate about supporting national-level social causes and volunteering his time to various initiatives.
He has been an important volunteer and a fixture of the Central Alberta community for over two decades, supporting many community organizations such as Red Deer Minor Hockey, Red Deer Boys and Girls Club, service organizations such as Rotary, Central Alberta United Way and the Red Deer and District Food Bank. He led the fundraising initiatives as Committee Chair to support the opening of the Red Deer branch of the Canadian Institute for the Blind, and acted as a Committee member for fundraising events for the Red Deer Regional Health Foundation and the 2019 Canada Winter Games- of which he also served on the Board of Directors from 2014-present. He's also participated in national level initiatives, including the Enbridge Ride to Conquer Cancer and Big Brothers and Sisters. He was the recipient of the 2019 APEGA Community Service award, and recognized by the City of Red Deer with a 2016 Mayor's Recognition – Community Builder- Award for his service to the Red Deer business and non-profit community.
He brings his passion for community service to his professional role, and with his colleagues at Stantec Russ spearheaded the Stantec Feeds the Need Food Drive for the Red Deer and District Food Bank, which raised approximately $45,000 and collected nearly 50,000 pounds of food. He also led the organizing of the annual Stantec Golf tournament that raised funds for Red Deer's Big Brothers and Sisters program over a ten-year period.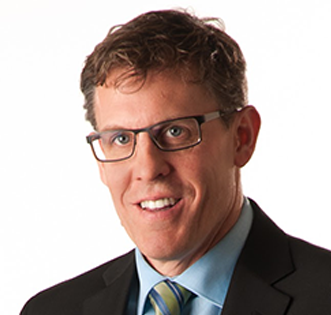 Download: recipient photo
Dolma Tsundu
Gold Medal Student Award
"Courage is power. Stay true to what you believe in, and don't let go of what you love. The rest will follow"
Dolma is an Integrated Engineering student at the University of British Columbia. In this multidisciplinary program, she has focused on technology innovation that promotes social justice, equity, and quality of life. As a student, she was selected to be the Canadian Engineering Memorial Foundation's Ambassador for British Columbia for her work with underrepresented groups in engineering. She was also selected as a Daughters of the Vote Delegate in 2019, where she represented her federal riding in the House of Commons of Canada. She was later awarded a Rosemary Speirs Leadership Grant from the Government of Canada's Department for Women and Gender Equality. With this grant, she founded the "Activism Through Technology and Art" collective, which raises awareness for humanitarian issues.
She is the CEO and Co-Founder of "Flutter Wear," a company whose technology promotes a positive and informed pregnancy experience for expectant mothers. Their team has received funding from UBC's Faculty of Medicine, the Royal Bank of Canada, the Medical Device Development Center, the Canadian Medical Association, and Innovation UBC. She also pitched this project at the Startup of Holland Competition in the Netherlands where it received 1st place. She is currently pursuing this venture with support from the Cansbridge Fellowship, a program designed to help young Canadians innovate across borders and become the "global leaders of tomorrow."
Dolma prioritizes community involvement, and values compassion, initiative, and humility. Having led outreach initiatives for young women and girls across British Columbia, she has had the honour of seeing these collective efforts help them realize engineering as a path to fight for the causes they care for, and envision themselves as innovators. She has also been a coach for the Special Olympics since 2011, through which she has helped Team B.C. and Team Canada athletes with intellectual disabilities build the skills and confidence to excel at the National and World Games. Her athletes inspire her to be resilient and kind. She also credits them for helping her to understand that every individual has the capacity to make valuable contributions to society. Dolma pursues projects and initiatives within and beyond the engineering sector that aim to promote equity, freedom, and justice for diverse groups in Canada and around the world.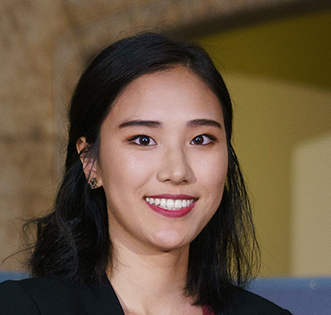 Download: recipient photo