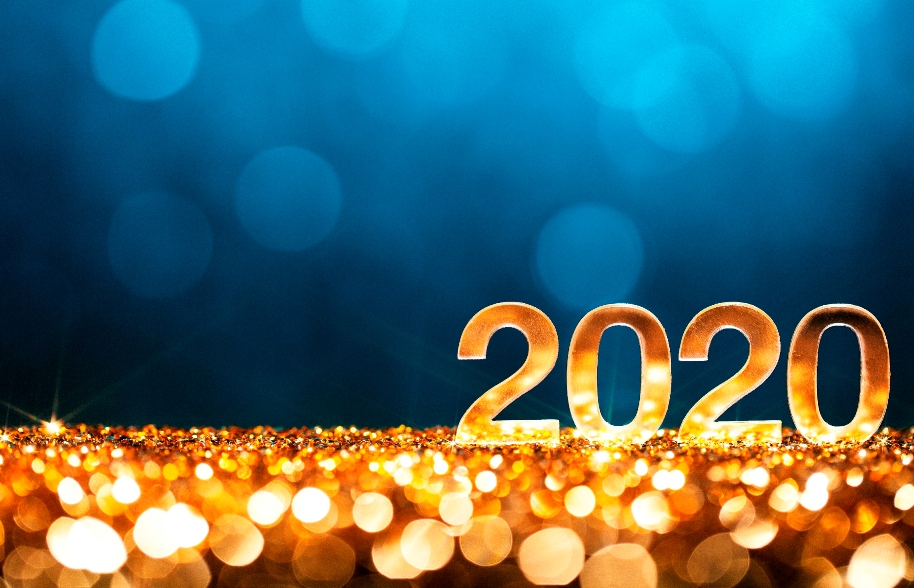 2020 was a year certainly shaped by the COVID-19 pandemic. But as we adapted to the challenges that the pandemic presented, Engineers Canada's work continued. Through a retrospective of our most popular news content on EngineersCanada.ca, we look back at our work in 2020.
The COVID-19 pandemic
As COVID-19 spread around the world in early 2020, Engineers Canada had to adapt in order to reduce the risk to staff and volunteers. Staff pivoted to working from home, previously scheduled Engineers Canada meetings were quickly moved to a virtual format, and the Canadian Engineering Accreditation Board (CEAB) issued statements in March, for both regulators and higher-education institutions, about how the work of the CEAB would be impacted by the pandemic and how it was responding.
As medical professionals took to the frontlines in the fight against COVID-19, Engineers Canada also considered what role there was for engineers to undertake in pandemic response. In an Engineering Matters article in March, we touched base with engineers who were using their skills to manufacture personal protective equipment for frontline medical workers, to ensuring that essential services continue to serve Canadians.
Women in engineering and the COVID-19 pandemic
In celebration of International Women in Engineering Day and its 2020 theme, #ShapeTheWorld, in June Engineers Canada continued to highlight the important contributions of engineers in the fight against the pandemic, and highlighted the work of more than a dozen engineers who are women who marshalled their skills and resources to help Canada overcome the unprecedented challenges posed by the pandemic. Whether that was by creating personal protective equipment for frontline workers, preparing university campuses for the safe return of students, maintaining essential municipal services, or supporting the telecommunications network that brings us together while staying apart, the stories were just a few of the many ways in which women in engineering #ShapeTheWorld.
Sustainability in Practice
In 2020, Engineers Canada, in partnership with Polytechnique Montréal, held two more editions of their successful free online course, Sustainability in Practice. The course uses real-life case studies from across Canada to demonstrate the practical application of Engineers Canada's 10 principles of sustainable development and environmental stewardship.
EDI in the engineering profession
In light of the Black Lives Matter protests that took place around the world in 2020, Engineers Canada published a three-part series in Engineering Matters during the summer about equity, diversity, and inclusion (EDI) in the engineering profession. We reached out to our colleagues at the Canadian engineering regulators who are working on improving EDI in the profession about why EDI efforts are important, and what keeps them motivated even through an apparent slow pace to change. Part 1 | Part 2 | Part 3
CEQB begins work on gender inclusivity
Engineers Canada is developing a guideline to help engineers and engineering firms make decisions that will foster an increased percentage of women in their workforces. To this end, in October, the Canadian Engineering Qualifications Board (CEQB) launched a national survey to learn more about current engineering workplace practices, potential audiences for the guideline, and the topics it should cover. The survey closed on November 27.
Celebrating 100 years of engineering regulation in Canada
2020 marked 100 years since the first six provincial engineering regulators were established in Nova Scotia, New Brunswick, Quebec, Manitoba, Alberta, and British Columbia. Though centennial celebrations looked different than originally planned given the COVID-19 pandemic, engineering regulators still celebrated 100 years of engineering regulation through social media, videos, contests, virtual events, and a lookback at the history of engineering. Engineers Matters covered the centennial celebrations in an October article.
Engineers Canada transfers PIEVC and IRP programs to new owners
Engineers Canada reached agreements this year to transfer ownership of two programs to new owners. The Public Infrastructure Engineering Vulnerability Committee (PIEVC) program was transferred in March to the Institute for Catastrophic Loss Reduction (ICLR). ICLR shared more details about their plans for the program in an April article in Engineering Matters.
In July, Engineers Canada transferred ownership of the Infrastructure Resilience Professional (IRP) program to the Climate Risk Institute. In a September article in Engineering Matters, the Climate Risk Institute shared their plans for the IRP program.  
International engineering graduates
In January, several national media outlets published stories highlighting the frustrations of international engineering graduates trying to transfer their credentials to Canada. In a January Engineering Matters article, we addressed these frustrations, highlighting the benefits of a competency-based assessment model that some of Canada's engineering regulators have adopted and that others are considering. We also addressed some of the other barriers that may exist for international engineering graduates, and the work that Engineers Canada continues to do to establish substantial equivalence been foreign and Canadian credentials.
Diversity resources
Engineers Canada published two new resources to increase diversity in the engineering community. In September, we released a resource package for engineering employers that outlines actions they can take to make changes and create more welcoming workplace environments for everyone.  
In December, we published the 30 by 30 K-12 Outreach Guide, which assists engineering outreach programs address gender stereotypes, promote the engineering profession, and embed equity and inclusion throughout their work.